Figured I'd start a build-up thread, might help some people along the way.
Plan:
I've got an '88 Waggie, bent up roof from a tip over. I made the decision to do a half truck/half cab style with the body. I will be cutting off part of the roof, and using the back piece of a J-truck Cab to box in my "new" Waggie cab. The plan is to keep the stock bench seat in the rear. Once all of the body work is complete I will be putting in a full rollcage inside the cab; also will be removing the stock tailgate and building my own. The carpet side panels in the rear will become removable metal ones; the speakers will be moved into the rear cab doors.
I'm going to try and take many pictures as I go along, some with measurements, to make this easier on anyone who may have a similar idea in the future.
11/11/08
Today I didn't have much planned, mainly wanted to take measurements, sit back and think. I moved the cab piece by the jeep and measured, marked, measured. Went into the back of the Waggie, did the same. Had to make a note of how far back the rear seat leans; that will determine where the cab piece will be welded in. Didn't know what to do next so I cut some carpet and thought for awhile. I realized after awhile, I would get nowhere if I didn't just go ahead and cut the d*** top off.
Here's the damage
This is a measurement from the window frame to the rear of the stock seat
Roof to Floor measurement ~42"
Cut Lines (Rear corner)
Cut Line Roof (Inside of roof support) ~3" out where the cab will weld in.
I will be cutting the J-truck cab so that I can slide it into place and the seam will be under the Waggie roof; I will then cut off the extra 3" sticking out past the cab. (Will be more understandable later)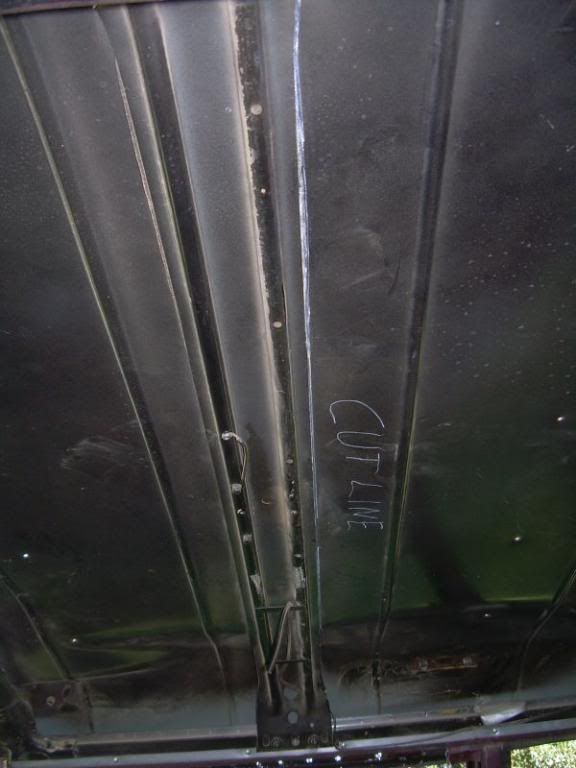 Cut one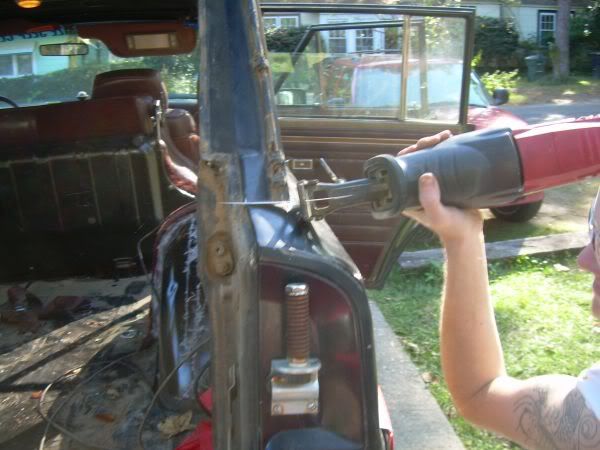 Cut two
Cut three
Pile of junk I had to take off (PM me if you see anything you want)
I had to go into work and didn't get to finish cutting the roof section today. Only have about 4" left on each side of the roof till the portion comes off! Tomorrow I will finish that up and hopefully begin cutting on the Cab piece.
More pics are in my album:
http://s202.photobucket.com/albums/a...7/Wag%20Build/