I've been posting bits and pieces on my rig for awhile now and it dawned on me that perhaps I should be collecting this stuff in a single thread. Not sure why it took so long
The back story:
Purchased a 1968 J2000 about a year ago. Was in running, driving condition (apparently not as good as I initially thought). Came with the AMC 327, T18 4speed, Dana 20 combo; manual brakes and manual steering; stock 44s front and rear rolling on 38x12.50 bias swampers and a 3" body lift. Brakes were no good. I made an offer and the buyer accepted, even offered to trailer it to my house (brakes).
And here it is in my driveway, shortly after being delivered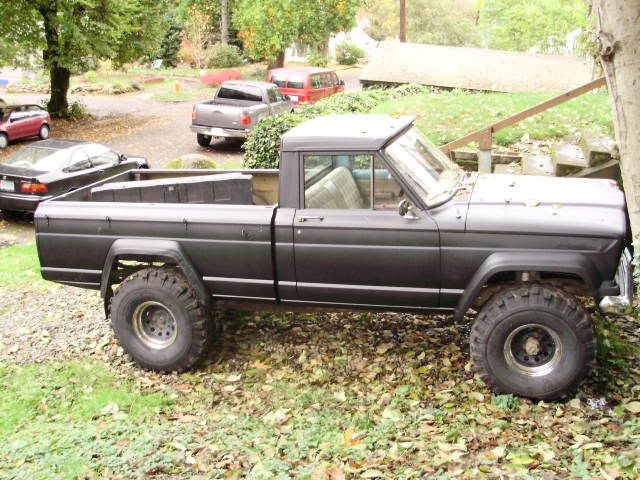 It wasn't long before I discovered the steel gas tank was rusted through and leaking. So I replaced with a poly tank from BJ's. At this time I also replaced the sending unit, rubber fuel lines, fuel filter, and mechanical fuel pump. I also changed all the fluids.
I picked up a power steering gear, pump, and resevoir from a member here that came out of a '66 wagoneer I was told. The install went pretty well, but I had to rebuild the pump and have new hoses made. Also added some orange paint to the valve covers.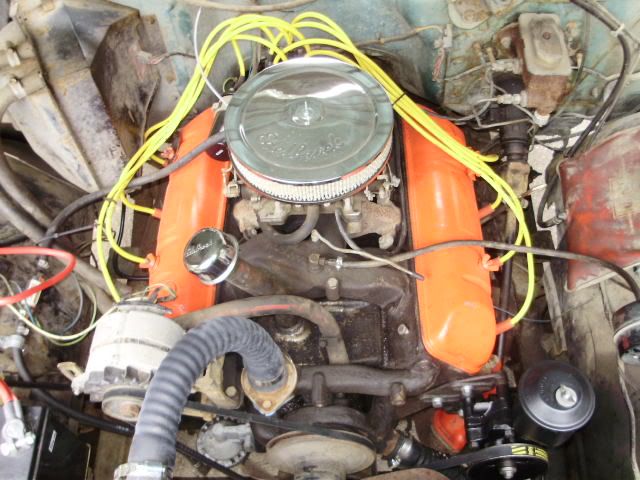 Next I bought a set of 15x10 steel wheels to replace the rusty 15x8's. I like the stance from the wider wheel and they moved the tires out about one inch so no more rubbing on the springs when turning.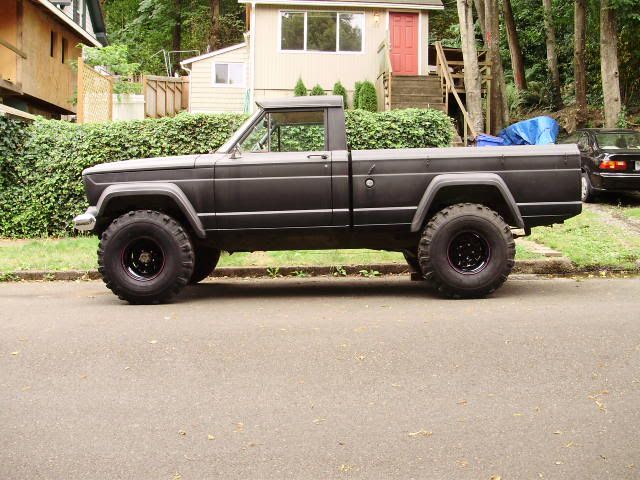 Then I cut out the driver's side floor pan, which wasn't terrible but I could see the road underneath the floor mounted gas pedal.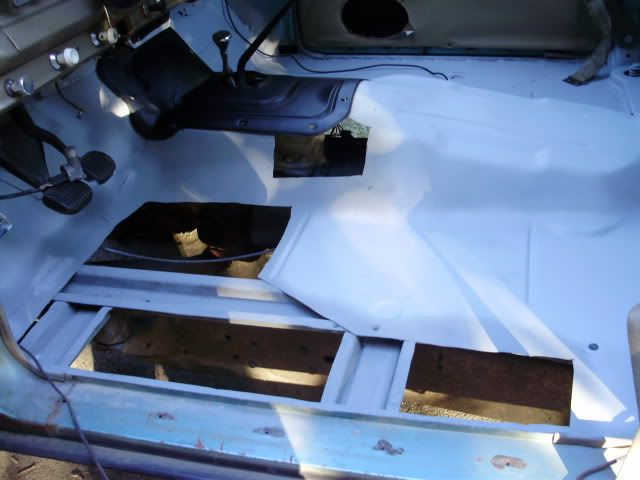 I also had to fix the hole cut by a PO into the tranny tunnel. I patched the floor with 16ga (I believe) steel and Herculined the whole interior.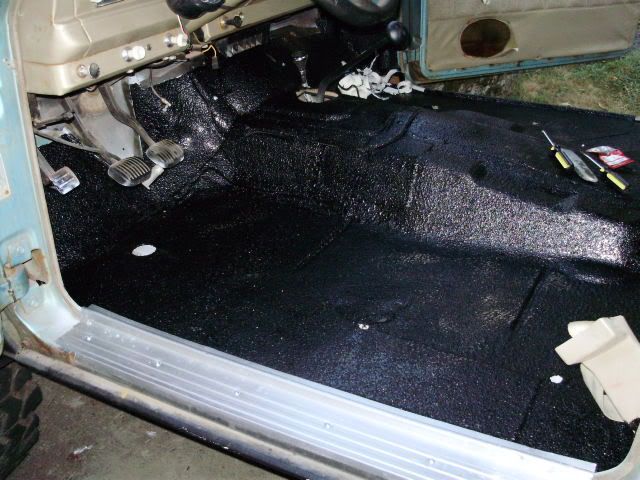 I repainted my valve covers in red, which I like much better and I also pulled the intake manifold to paint as well. Replaced all the gaskets.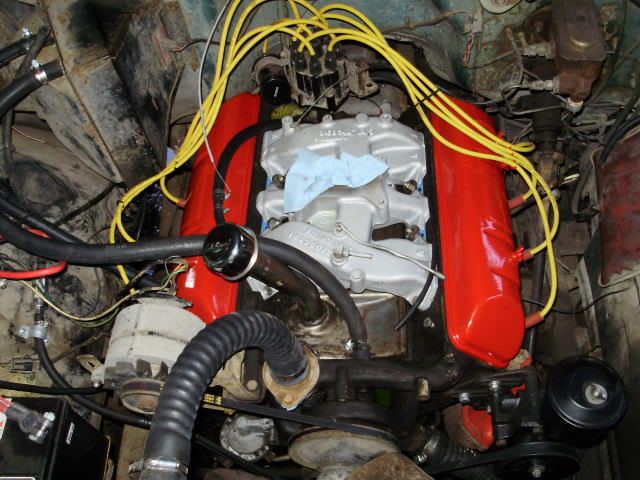 Then I picked up a Rambler 4 barrel intake off ebay, which is waiting to be cleaned, painted, and installed