So since I'm still sorta braindead and sleep deprived from the megatrip to Nebraska, I decided to focus on the interior of the 79 Flint and I brought home yesterday. It's got a title and is going to be a driver, so I can save the big blue 79 I got this spring for fun stuff.
Carpet looked good so started removing it, then saw the horror underneath. Complete drivers side floor deletion, everything else rusty passed the hammer test. Weatherstrip rails are perfect, under cab frame is fine, veh. frame is SOLID. Very impressed.
ewwwww pretty skanky. No mice though, it was a cat house. Cats eat mice. Good deal. No cat poop either!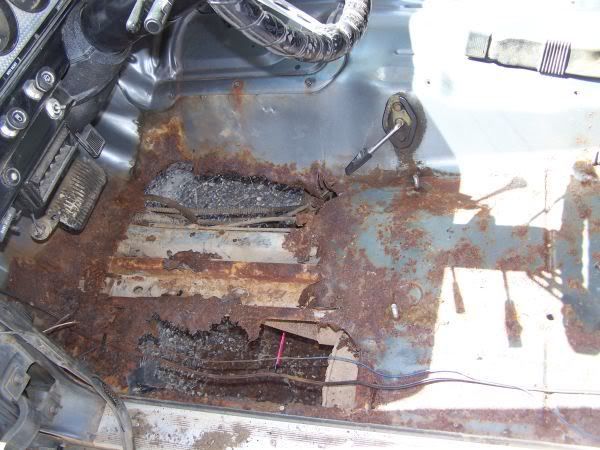 after I whacked on it with a hammer. Ended up chiseling out the rest to clean it up.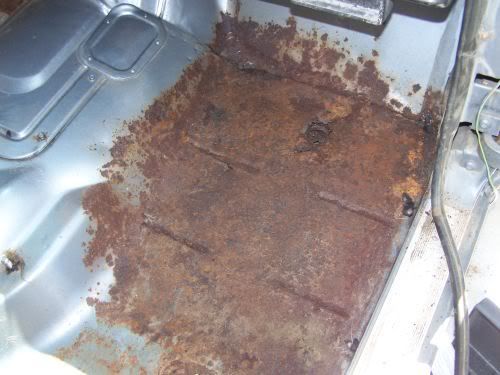 pass side really isn't that bad. Will just rust convert that
back is NICE, cleaned it up after that shot. Even the rubber mat is salvagable. Little bit of rust at tailgate. Pulled the panels off the sides and it's mint.
Going to try and start the piggy tomorrow
it's a 2bb 360 with FoMoCo carb, QT with LR, D44 front and rear. AAL in rear, stock front, leaky tranny to qt, etc. Looking for an aftermarket 4bb intake for it if anyone has something gathering dust, some 2" blocks for the rear too. Going to put in some 2.5" front lift springs I have so I can stuff 33" inchers on it.