Now that I have slept on it I have formulated a plan of attack that should prevent future failures of the fuel system and in the event it does happen can easily be fixed on the side of the road with readily available stuff. I was never really happy with the way I did the braided stainless line anyway.
In the mean time I thought I would show you guys what I've been up to for the past couple days.
I had a few moments of free time at work and started thinking about my antenna problem. So I did something about it.
We have a big metal lathe at work, that I had never used before but got a quick lesson before the guy who knew how to use it retired and I thought I would put it to work. So I started with this.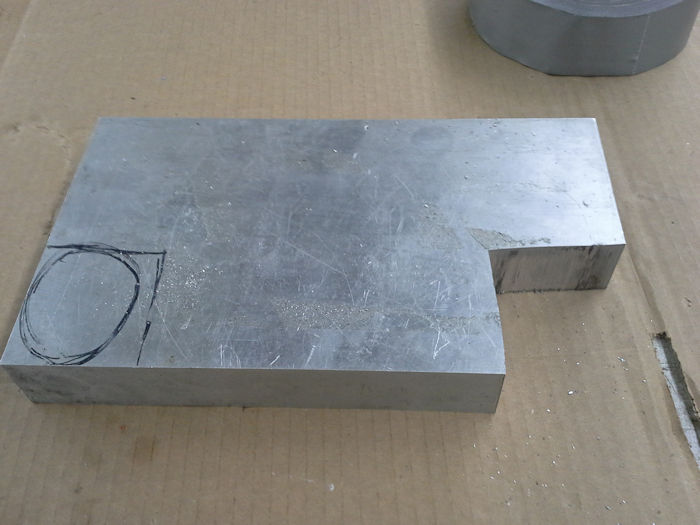 That's a big hunk of aluminum I bought to make a part for my wife's Mercedes but I only needed around a 3x3" piece of it so I have a lot left.
So I took it and put the antenna nut on it to see how much I needed to cut off
drew a circle around it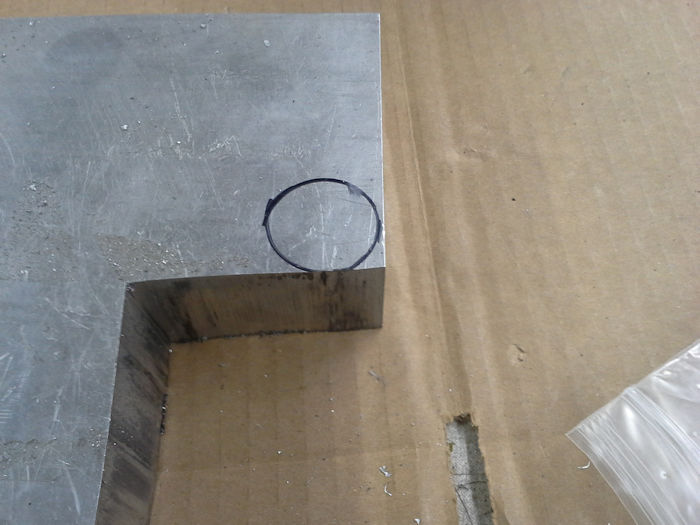 and cut a big enough piece off that I could turn it down in the lathe to replicate the original nut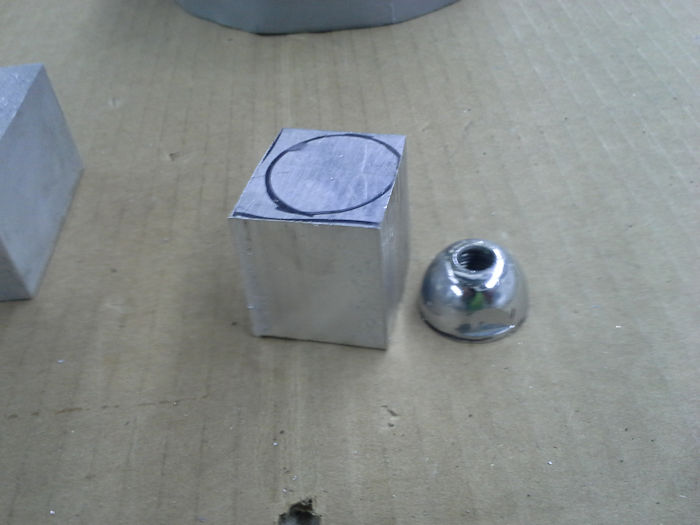 I then chucked it into the lathe and tried to make a square peg fit a round hole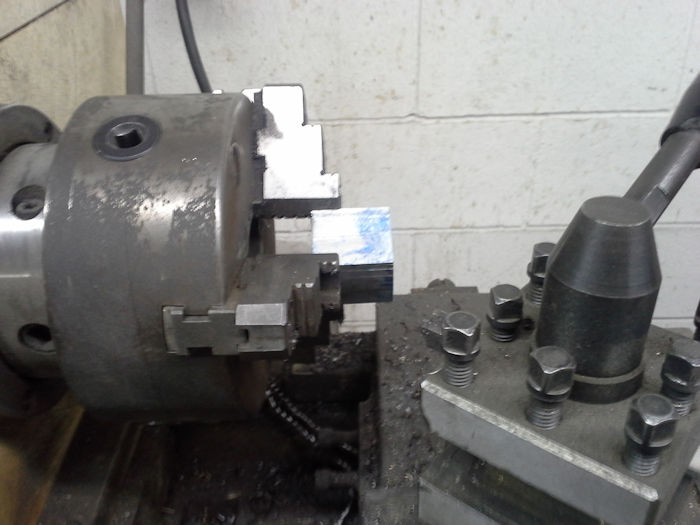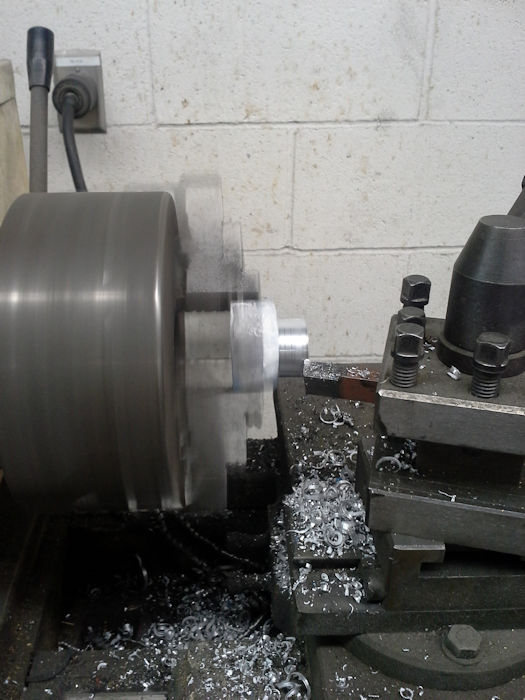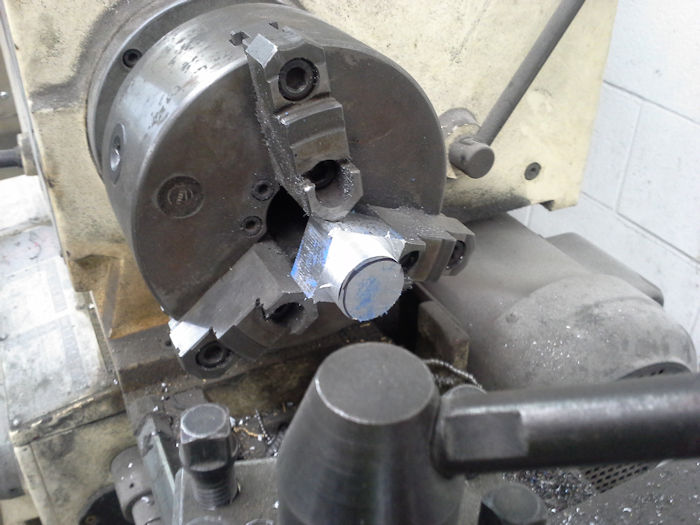 and now I'm out of time and have to go to work
Stay tuned for part 2 tonight or tomorrow