Today was cloudy and kind of cold but it didn't rain so I set to work grinding on welds and removing trimwork from the fenders. I didn't work all that long or hard but got everything on the right except the fender and most everything on the left except the door where the mirror was mounted and the holes around the left headlight and where the lower grill mounting brackets were removed.
So here are the latest pictures
First is the lower right header where the mounting brackets were removed and a 1" square piece was replaced due to a rock getting behind the header and causing the area it contacted to rust out.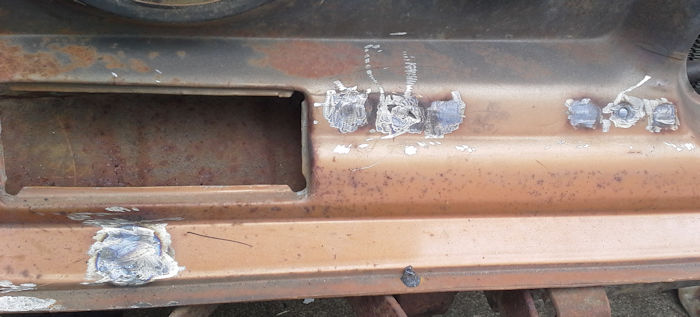 Next is the left side of the header where that little bit of rust through was found when I removed the bumper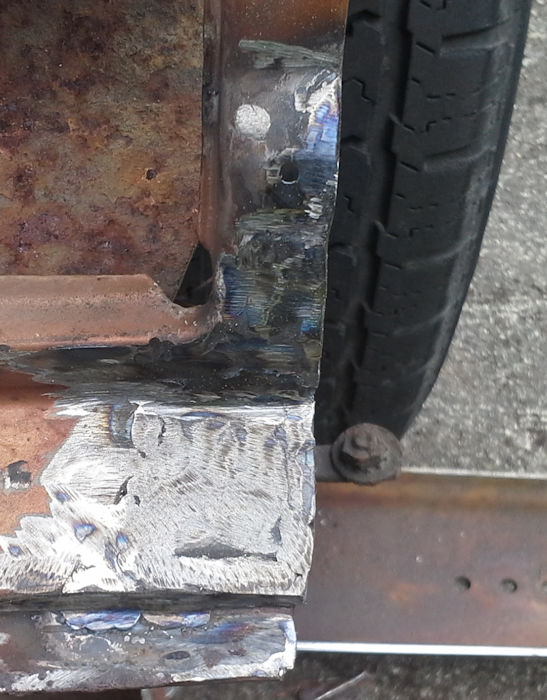 Then the hood where there was a hole on each side for mounting the filler they used when they switched from the rhino to the razor.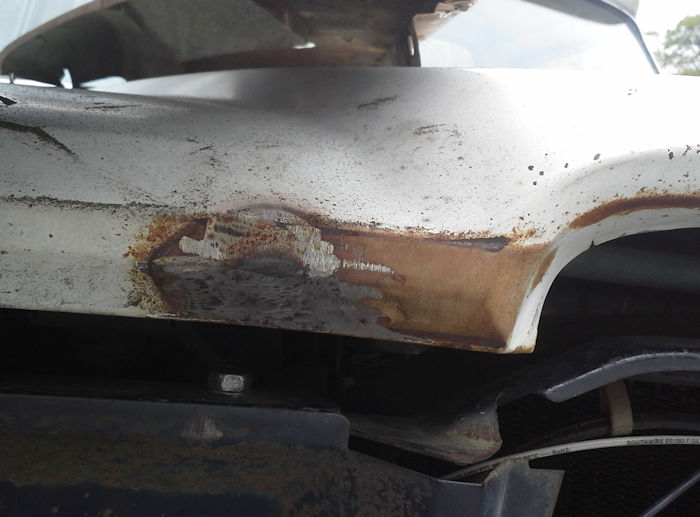 I don't like using body filler on hoods so was extra careful to fill it enough to grind it to the contour of the hood so it won't need much if any filler.
Next is the top of the right inner fender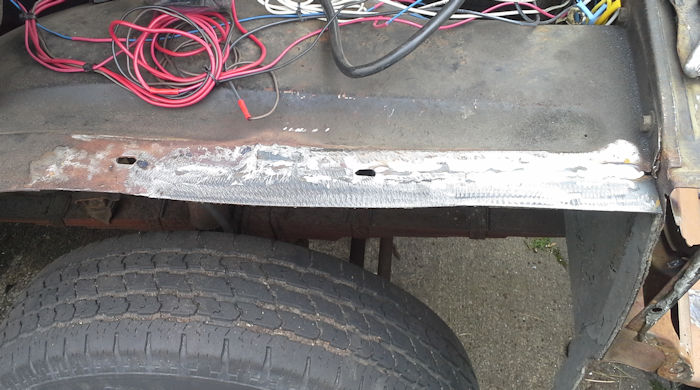 and left inner fender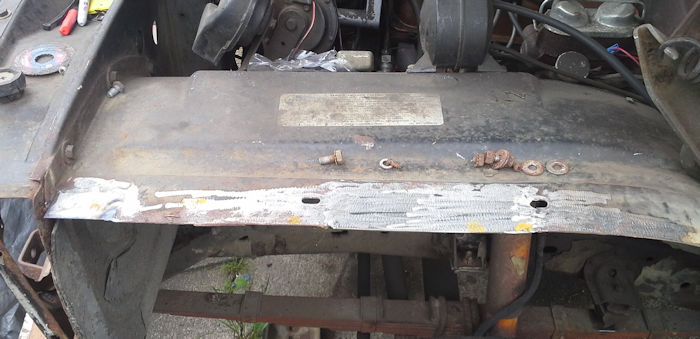 and last is the left fender where I repaired the flare.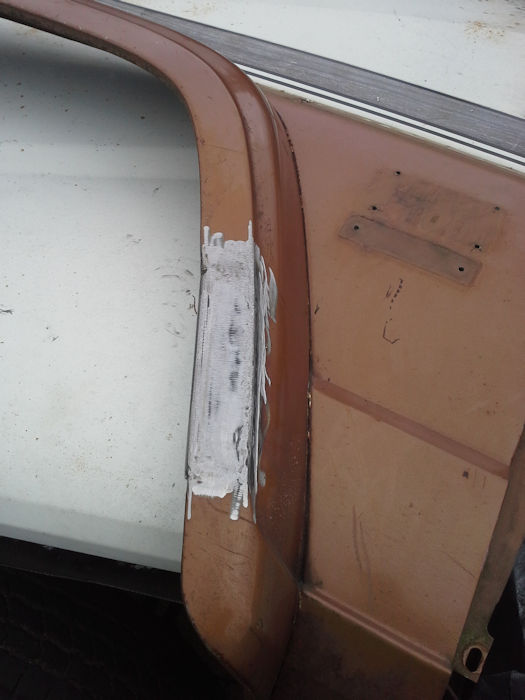 I'm considering making up a big batch of hot citric acid and giving the fenders an acid bath to get rid of all the surface rust and anything in the seams while I finish prepping the bed for painting.