After we verified it's going to work as planned, we started making the harness but didn't like the way the factory ran the wires through those tiny slots in the tailgate and door jamb. All of my wiring is ran inside the vehicle, not down the frame rail. We tried it the factory way but decided to make a change.
This is the start of the harness as we figure out where to add a connector.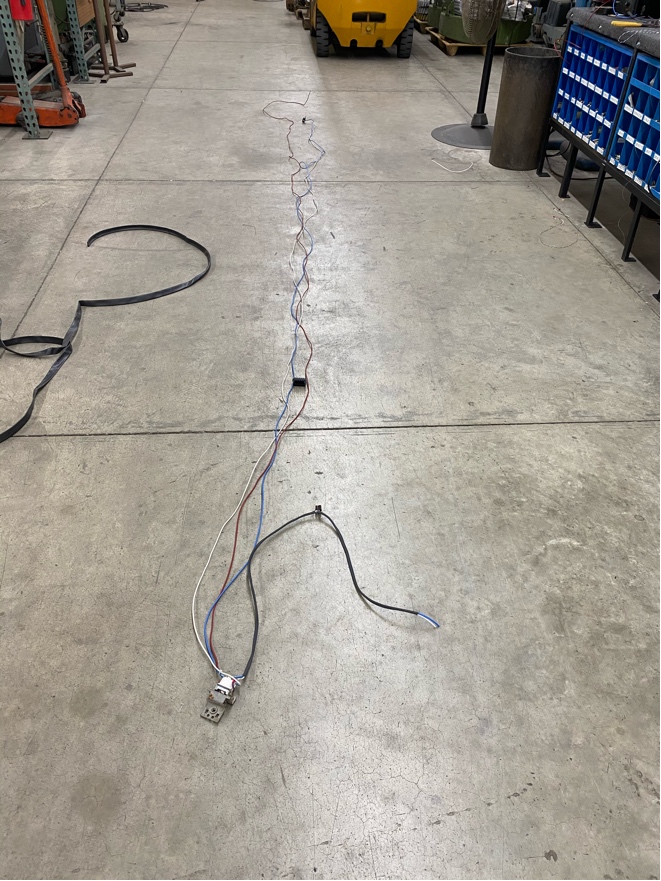 I decided to borrow an idea that Jeep used in my JK and run the wires external and NOT in those goofy slots provided.
Passenger door wiring for electric windows, heated and power mirrors.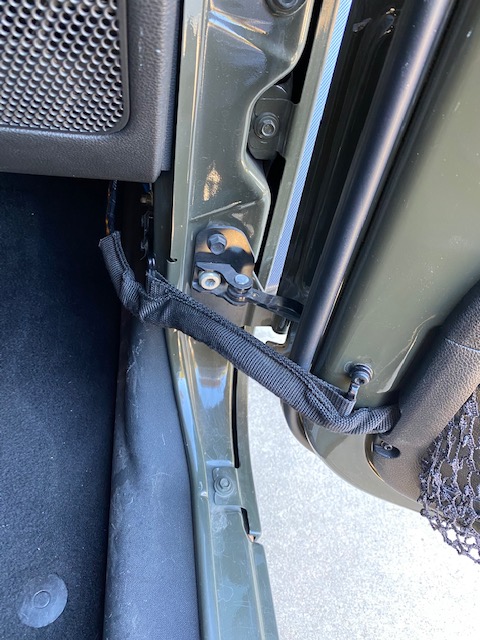 The harness for the tailgate....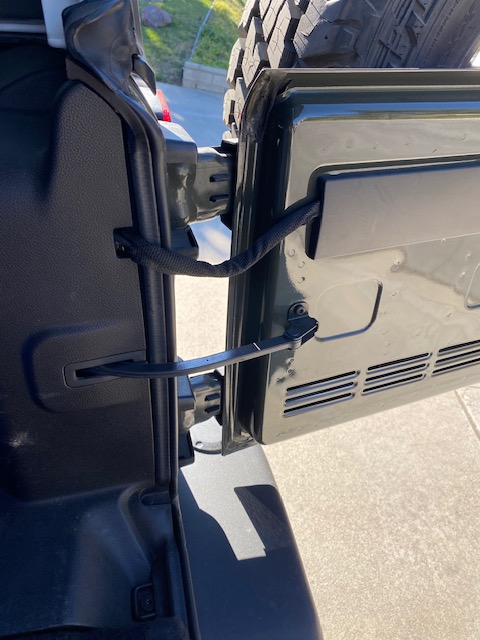 I figured if these wires don't bother me, and haven't for many years, I'll be ok with this on the FSJ too.
So what this means is cutting and welding....