The best 1970 wiring diagram I have seen yet.
---
From the owner of the 70 I am working on. He had this tucked away. Way better than the blurry diagram online.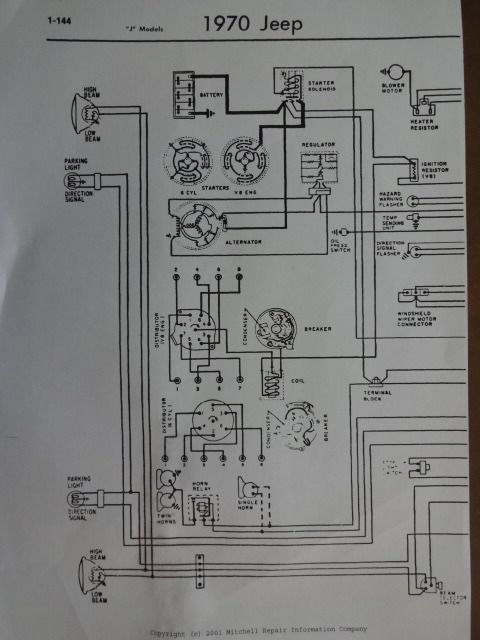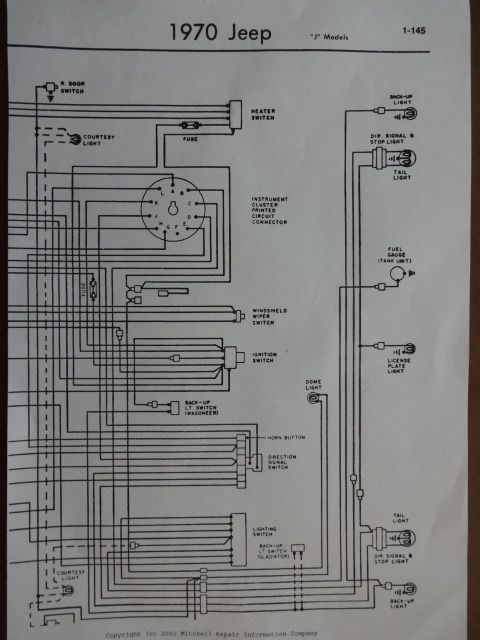 We might try photo's with the wifes spypad. It apparently takes very clear pictures.
__________________
-----------------------
Am I done yet?

Holy Moly, I am done.....

Most users ever online was 656, 06-30-2007 at 09:50 PM.
I was there! Still waiting for my Tee shirt...

1969 1414X Wag,
71 project J truck FOR SALE
1970 J truck long bed bed FOR SALE
1970 Wagoneer Not Sadie
1983 FJ60 wagon
CJ-5's
83 CJ-7 excellent shape FOR SALE
And soon... Another M715! echo... echo...