Some time ago my wife ordered new bed panels for my truck. Some time before that she made arrangements for the guy we bought her Mercedes from to do the work on the bed. I would be doing it myself but time is at a premium right now so I agreed to allow him to do the work because I know he will do it right, won't over charge me and I will get my truck back. I've read too many times about someone working on a car or truck trying to steal it. I trust this guy and have seen him turn a Tri-five Chevy convertible from something that looked like it had been left to rot in the woods for the past 50 years to a pristine car in about 2 weeks. He had to replace virtually everything from below the middle of the door so I know he can handle this. Plus I've pretty much gotten my wife onboard about letting me paint it rather than pay someone else to do it and maybe I can find some time to work on her Mercedes.
Anyway, the parts arrived yesterday from a company I have never heard of called Nor/am (
https://www.noramstore.com/
) even though we ordered them through BJs. Bjs lists them for a lot less than Nor/am but once you factor in shipping it all works out the same. I'd like to say the transaction with BJs went smooth but unfortunately that isn't the case but the parts finally arrived in good shape and my truck can go to the metal man. Hopefully the bed support hat channel I am having custom made will be finished by the time it goes.
Here are some pictures of the new bed panels when they arrived.
This first one is unloading it from the truck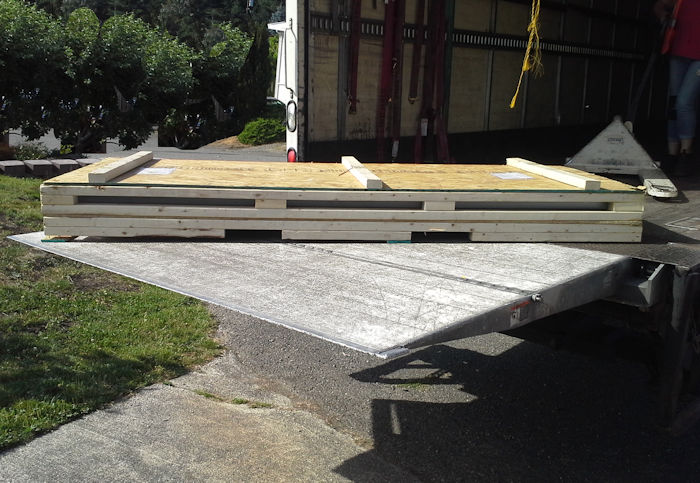 It was kind of a pain because the crate was too long for the drivers pallet jack and when they nailed the "crate" together they used nails that were actually longer then the thickness of the boards so they dragged and snagged on the bed of the truck.
This next one is checking them for shipping damage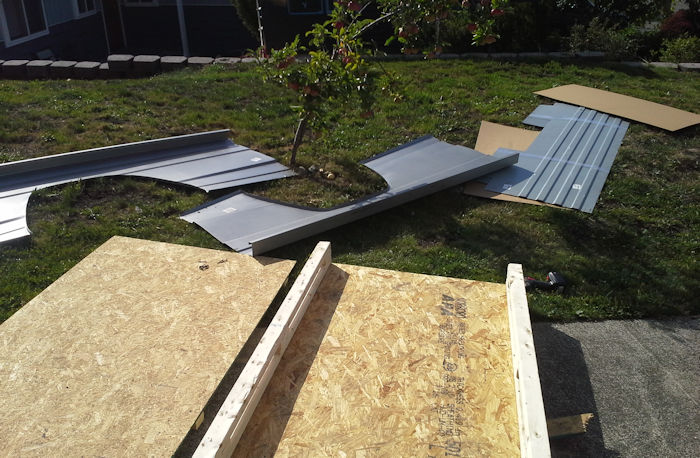 The ends of the crate were missing so they were open on the ends and the parts could have easily slid out and gotten damaged, Fortunately they were in good condition.
This is one with a panel held up to the side of the truck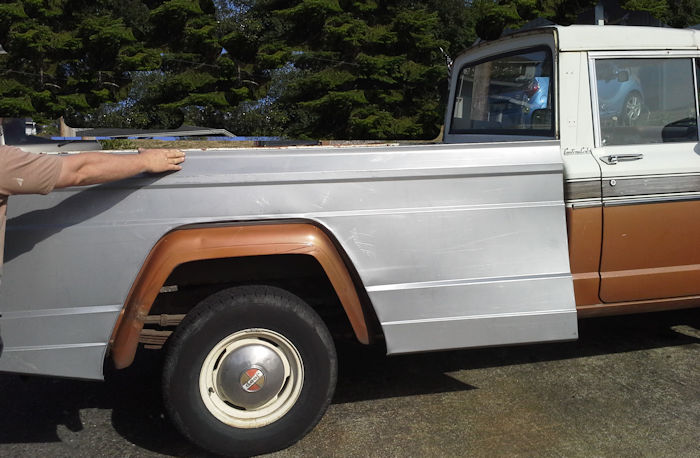 I was very concerned about how they would fit since BJs website has this note about them
Quote:
Originally Posted by BJs website
**Note: 1963-1973 long-bed models will require modifications to panel in order to fit. The front of this panel is shorter than the original long-bed during those years, and will place the wheel well in a different spot.
but it looks like the wheel well is in the right place to me. It does look like the cutout is about an inch too wide for my flares which makes me wonder if the post '73 flares are slightly larger than Kaiser era flares. I do have enough good metal around the flares that if needed the metal man can work with what I have and it be OK. I don't know if he will cut out bad sections and replace them with sections cut from these panels or replace the entire thing but I'm good either way.
Last is the new bed panels crated back up and loaded into my truck ready to go to the metal man.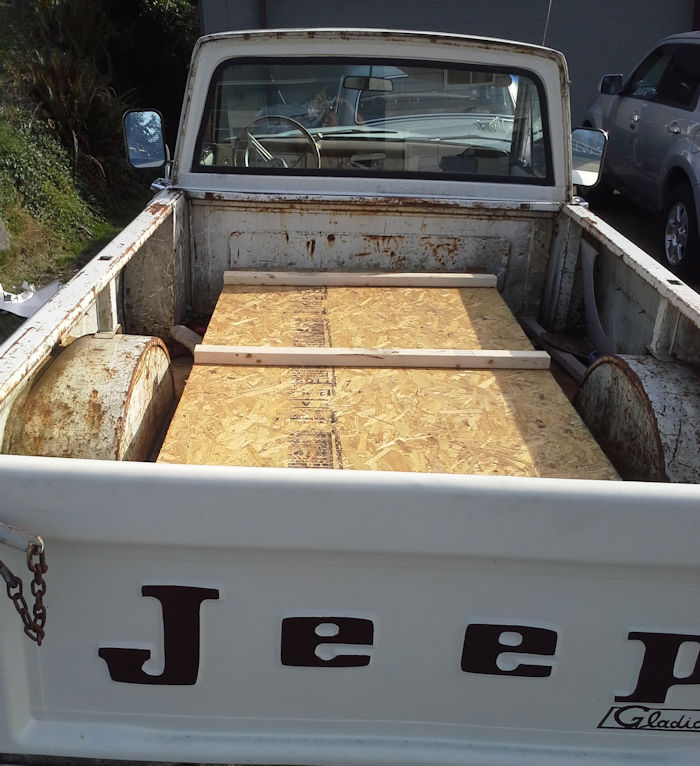 These things are heavy and the crate is heavy too but fortunately my neighbor was curious about my delivery so I roped him into helping me load it all into the back of my truck