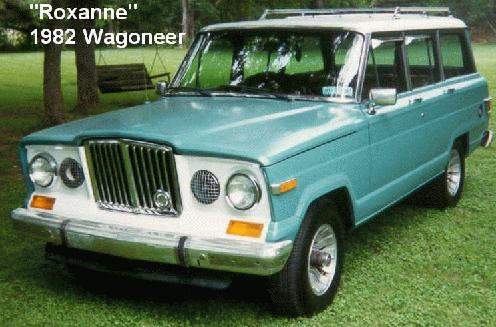 1982 Wagoneer Limited "Roxanne"
Roxanne has a 196? grill and headlights from a J-Truck Pickup, and a custom interior made with building materials--sun visors made with ceiling fan blades, wooden door handles from cement trowels, hardboard for door panels, and peg board for a headliner. Her AMC 360 engine is owner-built, and I painted her too (RUST-OLEUM!).
People ask me what kind of car Roxanne is, and I make them guess first. I'll hear Travelall, Land Cruiser, Volvo, Nash,... and I tell them, "Nope! It's a Rolls." Sometimes, they believe me.
You can learn more about Roxanne here
Brick Carter
San Marcos, Texas