Here's my 69 Wagoneer Custom. It came from the high Colorado desert so it's nearly rust free. What you see on the rear quarters is all there is. It had just under 100,000 miles when I got it and it's now not far over that. Unfortunately I'm in school in PA, and I had to leave it in Vermont, but my so called "reliable" Subaru is rapidly dyeing so it will be a daily driver agin soon.
It is all stock for now with the Buick 350, TH400, and Dana 20 with a D44 rear and D27 front, but i'm still torn on just how far to go with it. I know the front drums are going to go away and I'd like to keep the 350, but the rest is up for debate.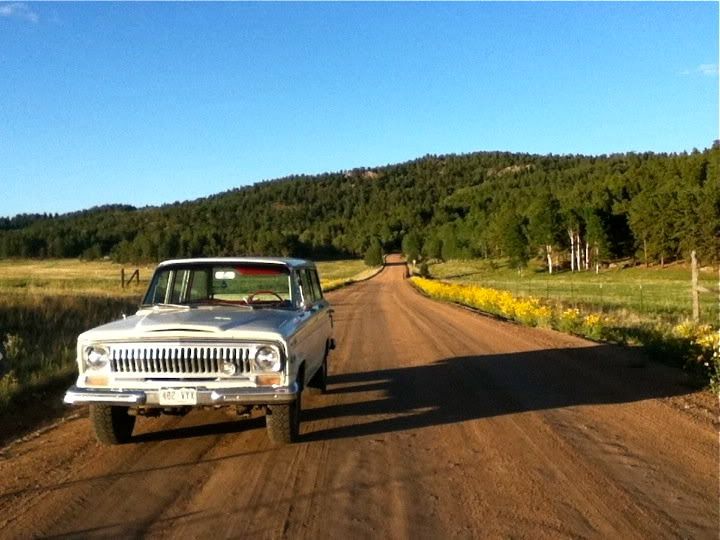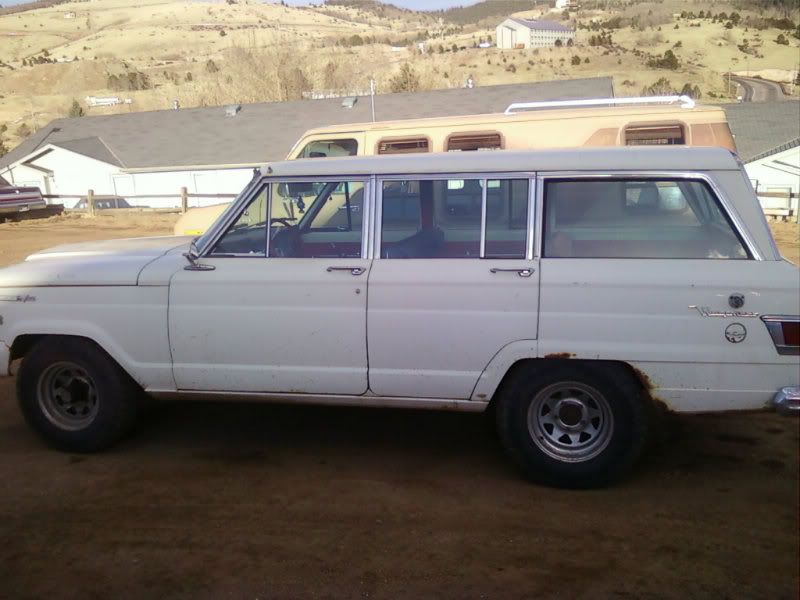 __________________
2000 Infinity QX4, 3.3L, MPFI, 4 speed auto, 2 speed Nissan tcase, Unibody, IFS front, 4 link rear solid axle with 255-70/16s
IFSJA WMS PROJECT
EARLY WAG LIFT SEARCH
Quote:
...Pay no attention to these heathen barbarians with their cutting torches and 8" lift kits!...
Self Inflicted Flesh Wound