1986 grand wagoneer
4in rusty's spring lift
chevrolet 350 tbi gen II small block 280hp
stock 727 and np228
dana 44 and amc 20 axles
general grabber at2 31" tires on stock wheels painted black
pioneer radio
royce 1-680 cb radio
my dad bought the jeep in '94 and he gave it to me in 2010 when i turned 16. it had 106k when he turned it over to me and it now has 127k on the clock. everything works great, all new speakers, rhinolined cargo area, new headliner and it is about to get a new paint job in the same color this summer. it doesnt drive like it is 26yrs old!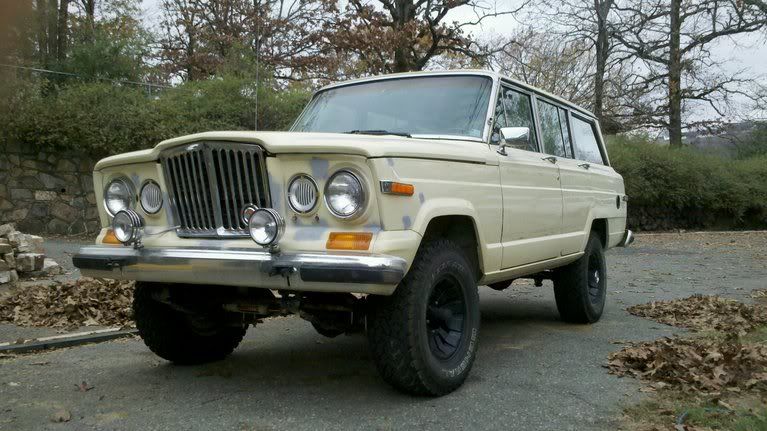 __________________
2000 Infinity QX4, 3.3L, MPFI, 4 speed auto, 2 speed Nissan tcase, Unibody, IFS front, 4 link rear solid axle with 255-70/16s
IFSJA WMS PROJECT
EARLY WAG LIFT SEARCH
Quote:
...Pay no attention to these heathen barbarians with their cutting torches and 8" lift kits!...
Self Inflicted Flesh Wound