Since I've owned my jeep I've had problems with loose shift linkage. The shift indicator was more a less a suggestion. So I crawled under today and found some pretty sorry busted up bushings on each end of the bell crank shaft. I had heard you could get these in the Help section at the big parts stores, but I didn't have any luck. So I went to Lowes. In the hardware section they had a selection of nylon bushings. I chose the ones pictured. I had to grind down the outside about 1/16", then tap them into the bracket/keeper with a hammer. The inside diameter is perfect. It went back together perfectly, and works great. No slack at all. Shifts easy and clean. It just took a couple hours including parts runs and test fitting. Total cost $1.58 + tax and gas. Its the easiest, most instantly gratifying thing I've done to the Jeep so far. I hope this can help someone who is having the same problem.
You can see the broken bushing and how loose the shaft is in the bracket.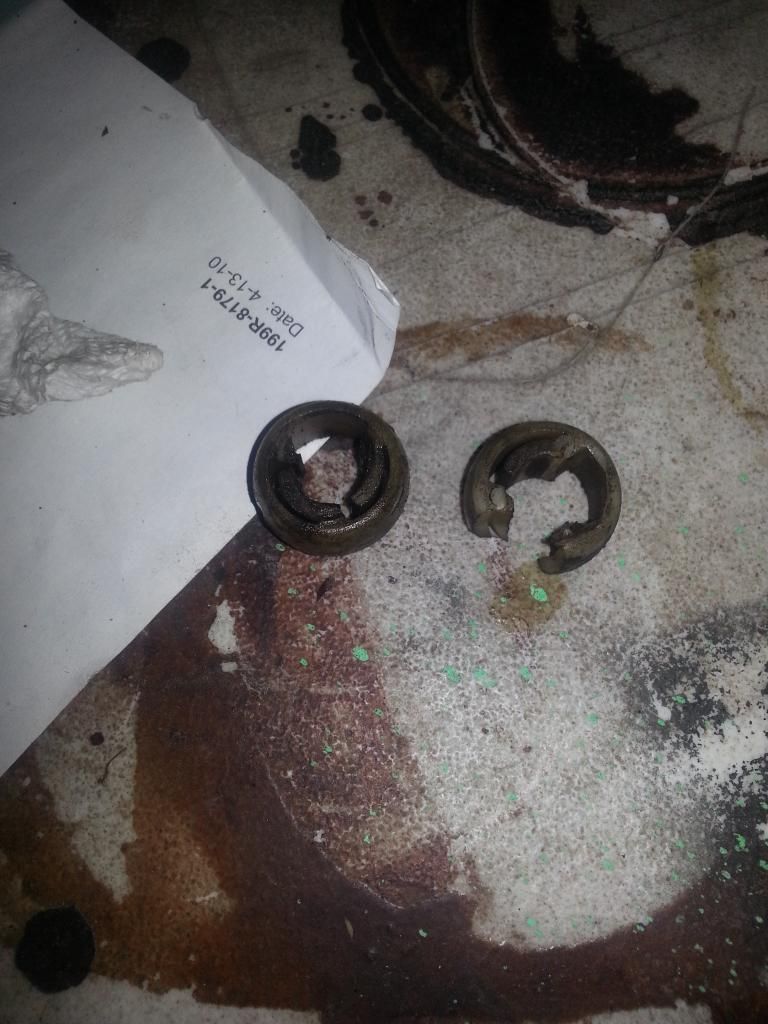 Here are the old bushings. They are about 1/8" thicker than the replacements, but the replacements are solid nylon. I think they will hold up.
URL=http://s1240.photobucket.com/user/mdcptman/media/Jeep%20Stuff/20140730_210323_zpsl1sdqdor.jpg.html]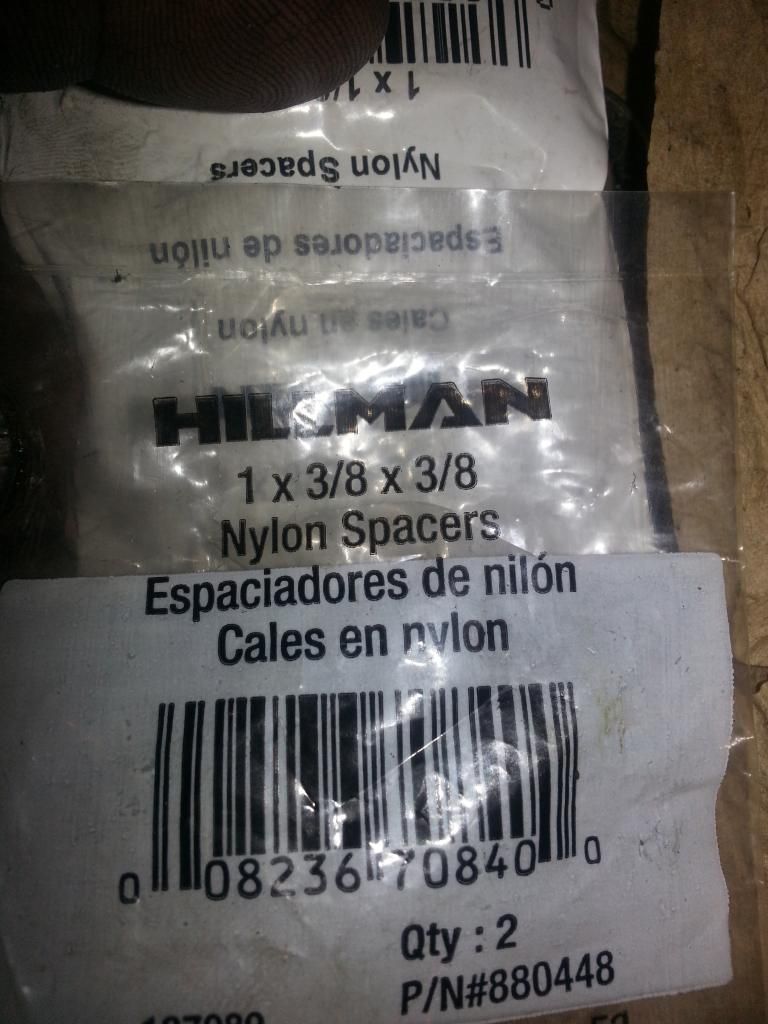 [/url]
Here is the part number and specs. They came 2 in a pack for $1.58!! No ordering and waiting, no shipping. Just awesomeness.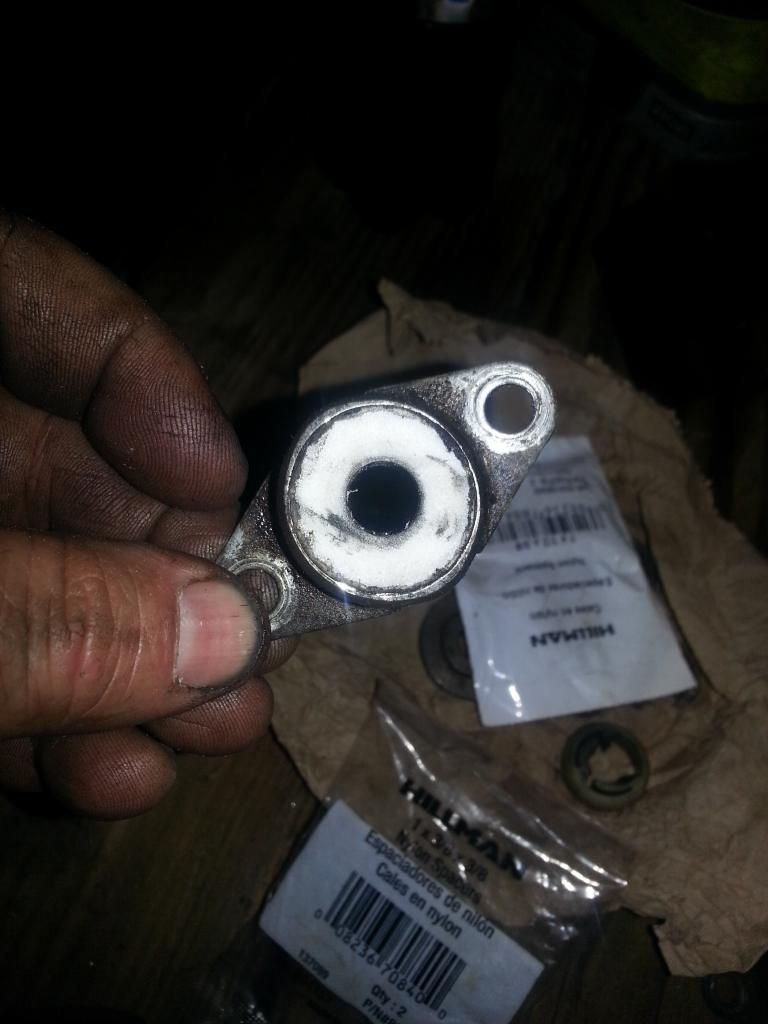 Here is one in the bracket/keeper. I had to tap it pretty hard with a hammer to get it to go in. It fits snugly and has no play. Looks factory.
Here they both are assembled in their brackets and ready to go in.