We got about as far as we were comfortable on the cage without having seats to work with and without knowing if the wheel well was going to need to open up so we decided to switch gears and work on the suspension.
In order to get suspension geometry we were happy with we needed to go to a double trianglulated 4 link and get a little creative with the frame side of the lowers. We decided that for this build optimizing the suspension geometry was going to be more important than squeezing every inch of ground clearance out of the belly, so we fabricated a sort of sub frame cross member that will double as a mount for the belly skid.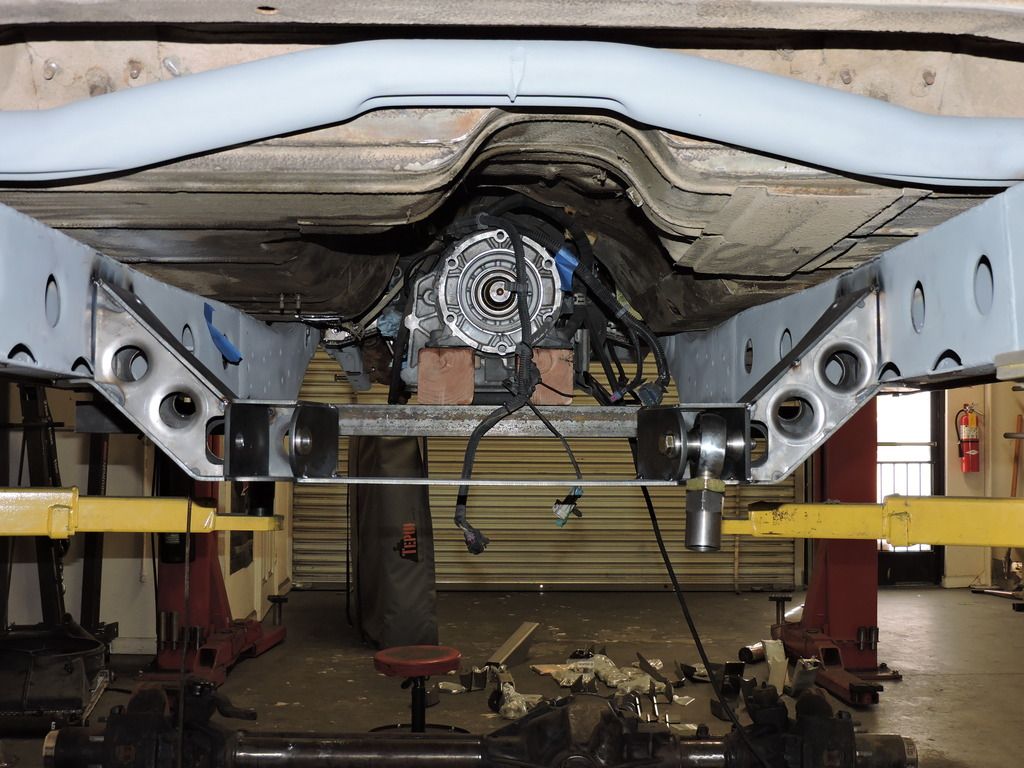 The center portion will get boxed once we can asses driveshaft clearance at full droop. Next we sleeved one of the dimple died holes in the frame boxing to provide a solid place for a RuffStuff 3 legged link bracket.
Time to move on to the axle side! Courtney made quick work of the RuffStuff axle truss.
We are also using the RuffStuff truss extensions and their upper link bracket. Boone says this stuff looks BEEFY.
In order to get the roll axis numbers down we had to move the lower axle side brackets (again provided by RuffStuff) about an inch above axle center line. Yes it will put more force on the joints and more leverage on the brackets. Thanks to RuffStuff 1.25 heims and beefy brackets all around, we aren't worried about it.
Now to the fun part. We are trying to keep the interior of this thing as usable as possible, which means no shocks through the floor. Enter the cantilever. I got lots of tech info and inspiration for these from Pirate4x4.
First up was to fab the bell crank:
Next up was the frame side brackets: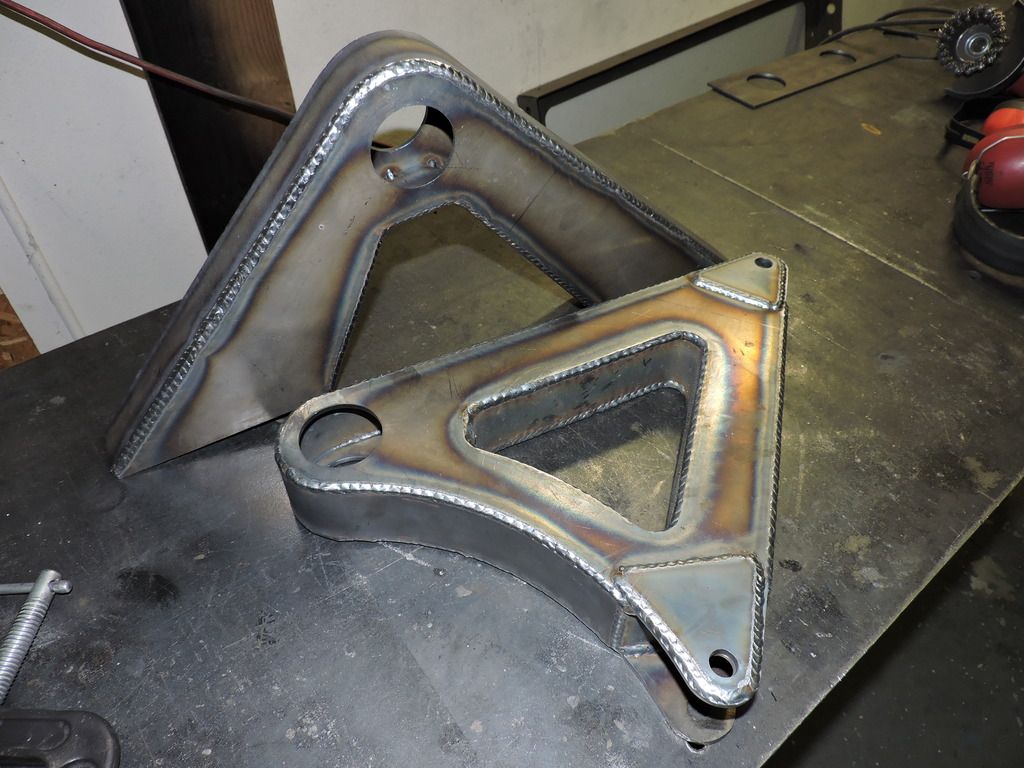 Then we added some plate work and extended it backwards on the frame to where the shocks will eventually mount.
Specs:
Motion ratio at bump: 1.2:1
Motion ratio at droop: 1.6:1
Shock travel: 10"
Axle travel: 14"
The cantilever will pivot on a 3500# trailer spindle with a custom made hub using high strength bronze bushings. There will be a cross member connecting the two spindles together. More on that in a future post.
Shocks are Fox 2.5 Performance Series remote resi from Accutune Offroad. Huge shout out the Ryan and the team at Accutune for their awesome customer service. Give these guys a call for all your shock needs. Up travel will be controlled by Fox 2.0 2.5 stroke bump stops also from Accutune.