Well I have survived the last couple weeks.:D I am weeks in to one of the worst ear infections and not much hearing yet. I hope it clears soon. I spent 10 days inside as cold air made me cough like nobody's business. Then like a madman decided to rewire my house as only two outlets were legally grounded. It won't sell that way and and once inspected must be done professionally. Like 2K worth. I am almost done. I am completely blessed with great friends.
And unfortunately I lost yet a 4th family member in a year last Monday to a brain hemorrhage after a fender bender the Friday before. No body had a clue. So I have 2 family funerals happening Saturday. Being grateful is so important. I guess I am saying I have been bored lately.;)
I am kind of venting a little too I think.:)
Anyway.
I am glad to spend some time on some metal work. I have one hole left to fill. But first the drivers lower kick panel is needing attention. The new floor will look great. But not connected to this.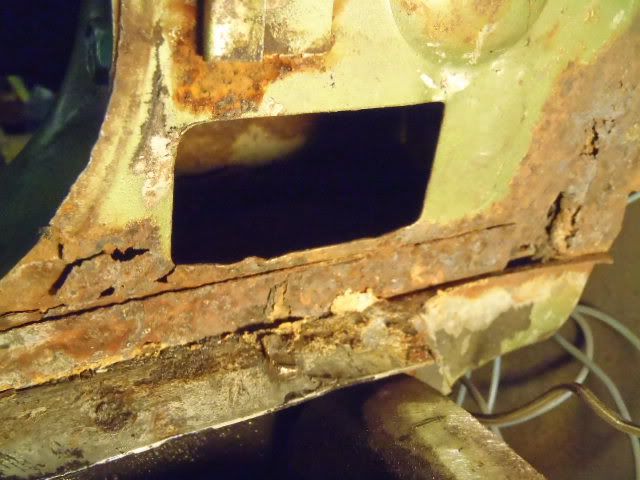 It is a pretty light gauge metal there. I better be careful with the TIG. I was able to split most of it very easy with a special chisel I thinned out. It is sharp and cuts well. The upper cut I used a mini sawzall and a dremel cutting disc to avoid the metal underneath. Wow the inner rocker area in the bottom of the door pillar looks great! Some clean up and urethane paint to seal it up and I can weld the skin back on.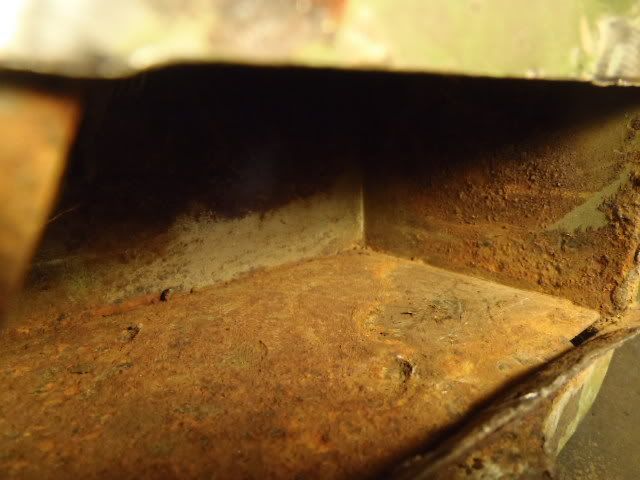 Looking closer I found a possible problem. The drivers door pillar has sagged just a little bit on the top of the rocker end. The crack in the web was the first thing I spotted. The crack was not flat.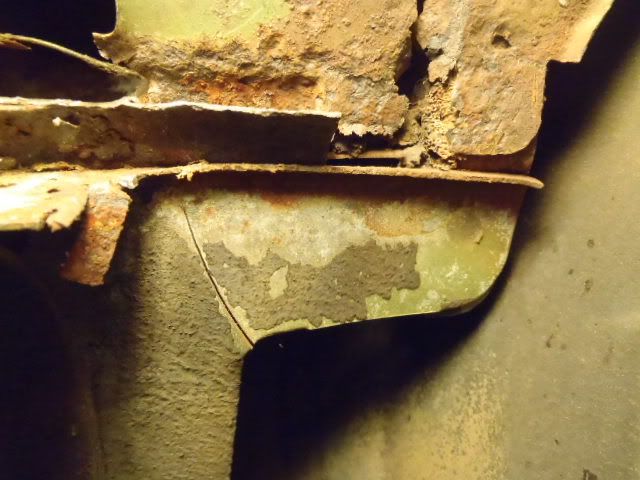 I looked at my 69 sitting next to this 70 and it had the same problem. I am not surprised despite the better condition of my floors. I took my wag in part of the Rubicon in California in the 90's. I had some "hard use" that may have contributed.:o I have way less rust but the same crack(s?) Looks like a a potential weak spot in these babies.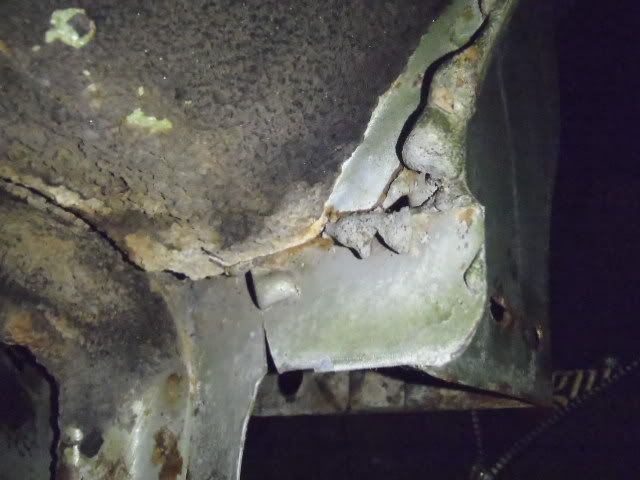 Now looks like a good time for a pattern. I found this heavy oversize graph paper board that makes the best patterns. You can use the lines to help make straight cuts, and you can make contoured parts by wrapping the paper around what you need, and transferring it to metal when you get it right. Corrugated muti layer card board will never make a good pattern. So be sure to avoid it's double layers.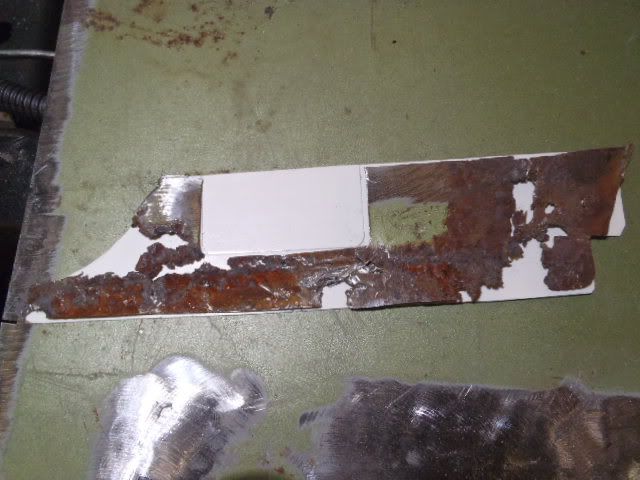 Then using the pattern I can see what has moved up front.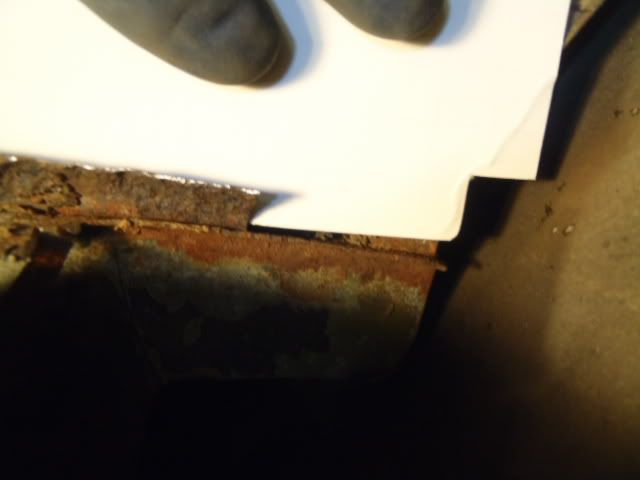 So it looks like I need to pull the fender and skirt and take a closer look. Plus when I weld in the short toe piece in before the floor, I can plannish the weld flat a lot easier. The passenger side needs plannishing also.
So Now is a good time to start looking at the door gaps and the fit. This door is barely rubbing up at the top of the wing window. The rest of the gaps are pretty good. When the fender and skirt are off I will see if I can correct the pillar and sill. I may not be able to reverse this. If so I will need to see if any door problems existing now can be fixed by shimming. No welding will happen till I have a plan. My goal will be to straighten it. If I can get it straight then it looks like a good candidate for an additional web of slightly thicker metal welded over the existing cracked web. Funny, the third 69 scrapper waggie on my car trailer outside is straight as ever right there. I need to go scratch my head for a while. I will fix it. :)