Well I got the floor welded in. It took 2 full days as it needed edge alignment pretty much everywhere. I started in the back of the trans tunnel. I needed pressure on top to close the gap correctly. I found the strap and trusty import jack worked great for pressing down before a weld. I have tried over and over to weld a floor down by holding it manually. It always lifts and gets messy. I had to re-rig the jack many times on the hat channel. What ever it takes to put the metal where you want and keep it there.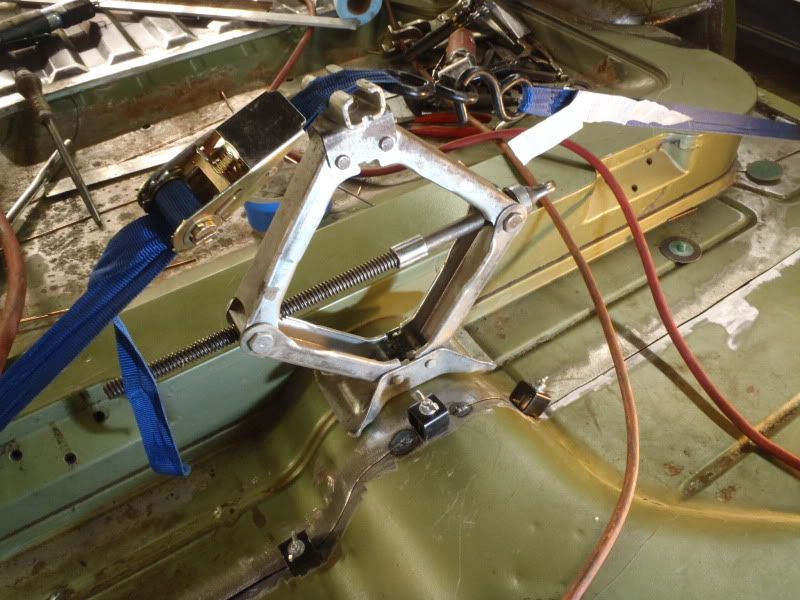 Tacking where ever it was perfectly level. If you deburr the panels on both sides with one quick pass with a sander you won't get fooled by the burr when dragging a finger across the gap. A burr makes you think the panel is higher than the other. Without it you can really feel the gap and if one side is higher than the other or not.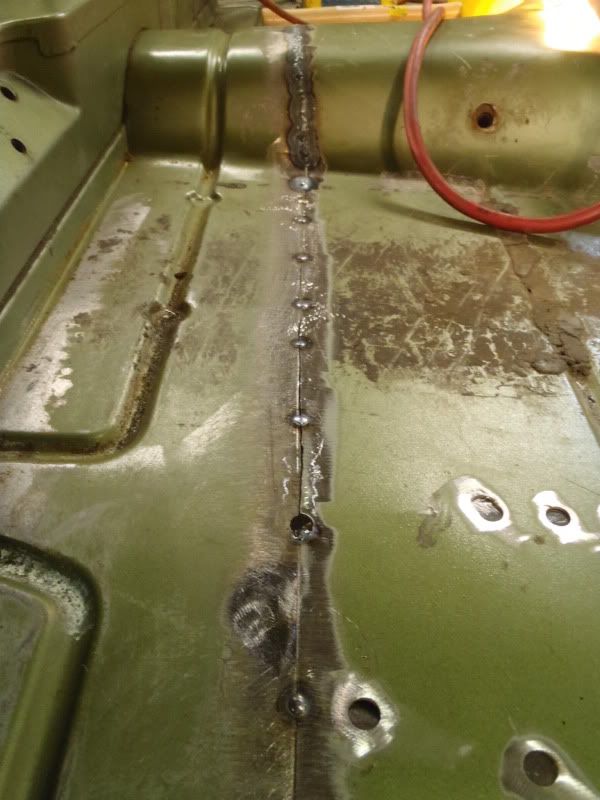 Moving all over trying to be random about it. I had to try not to blow holes in the metal. I had to fill in a few.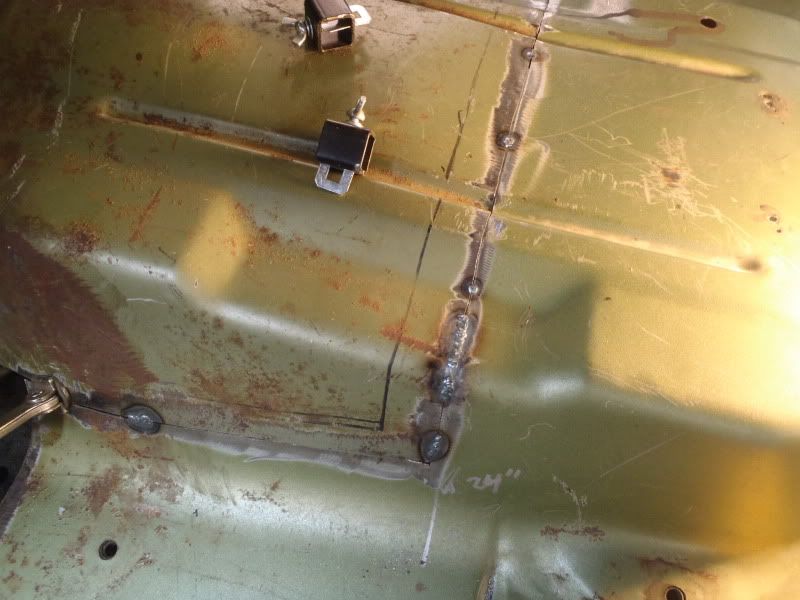 Careful with the jacks. You can assist a warp from heat that is hard to pop back up. I really want a stud gun puller. I found that the giant holes left by the spot weld cutter were hard to fill sometimes. It made some heat which can move stuff.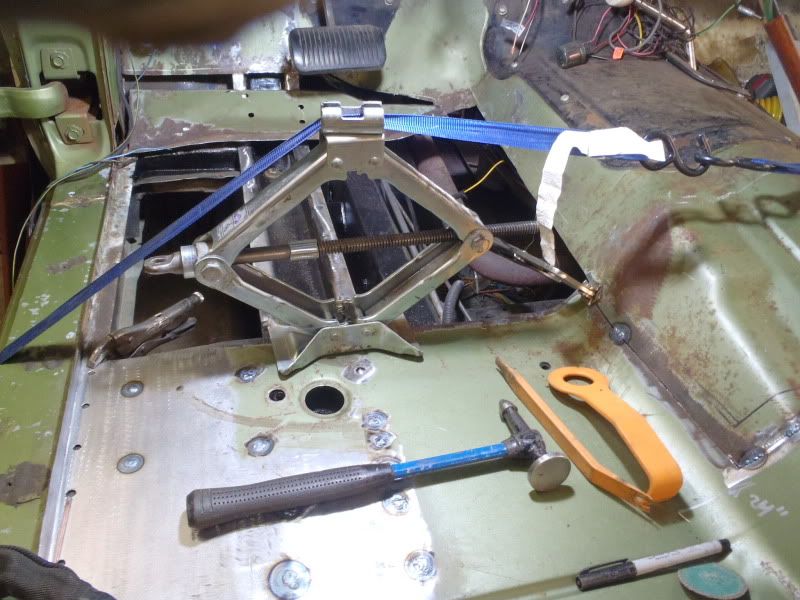 There were differences in factory panels from the 69 to the 70. The bead rolls were deeper on the 70. I leveled it off as well as possible. I then made a corking tool out of an old chisel. It fit the radius and I was able to stretch the metal to change the groove to weld it up. Any item used or made to move metal is a corking tool. Also be careful in the final finish of your tool. Every flaw on the tool will transfer to your work with every blow.
Never use a ball peen or claw hammer for sheet metal work. Take a really close look at the faces of them. They ruin stuff.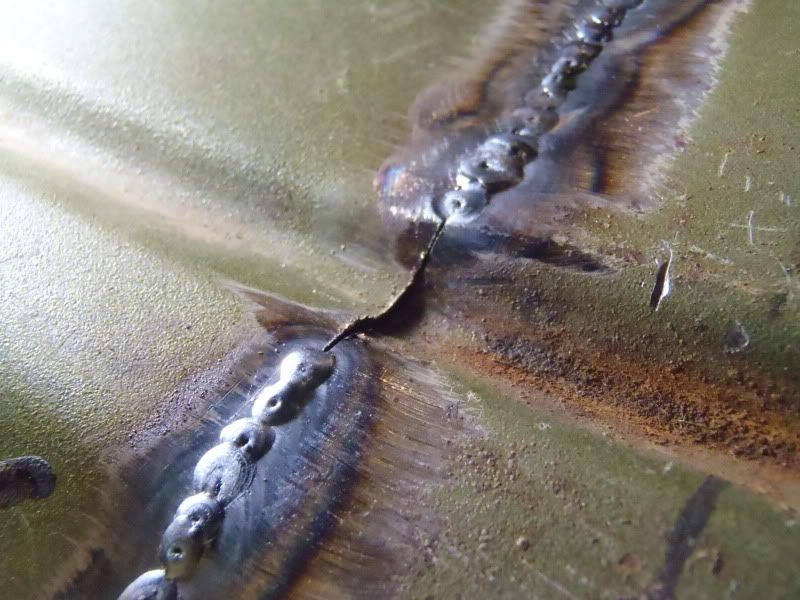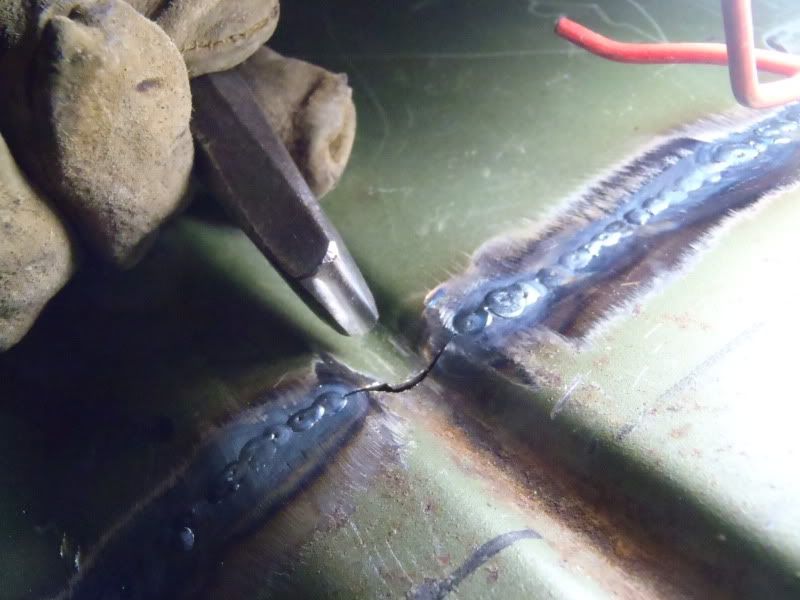 Drive it in the direction you need by looking closely. Lots of little hits. Not three big ones. Work the stretch back a bit to blend it.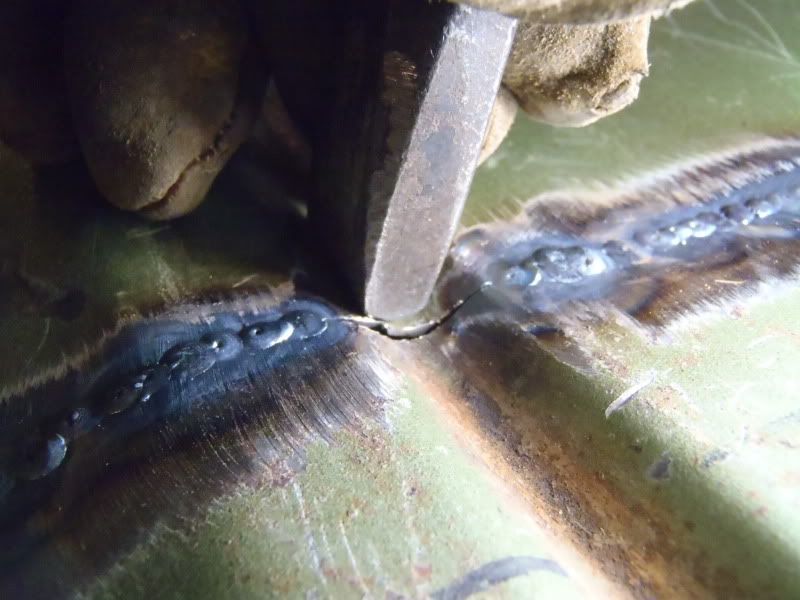 I had a friend come over to help plannish the entire weld. I could not do it alone as I cannot reach. It really helped level it.
I did not use any wet rags to cool the weld this time. I was reading that it makes the metal brittle and it will not plannish as well. I did not see a problem before but did find that the metal seemed a little more workable this time around. I did use some compressed air for some of it. Always learning.
Sanding and more sanding. My friend took this when I was not looking.
Careful to sand the weld only. Then a quick face across it all to blend it.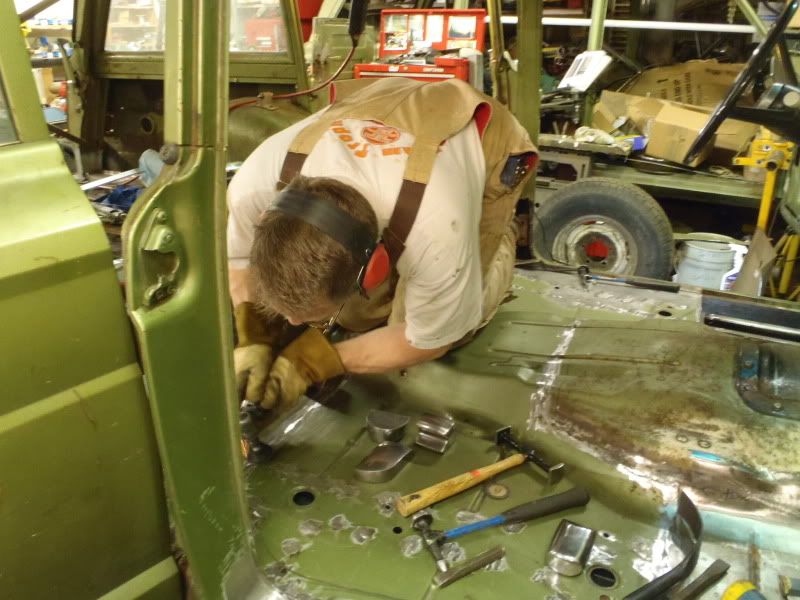 It looks pretty good and a couple spots I was a little concerned about leveled right off. Some paint, sound proofing, padding and carpet and it will be set. Well later...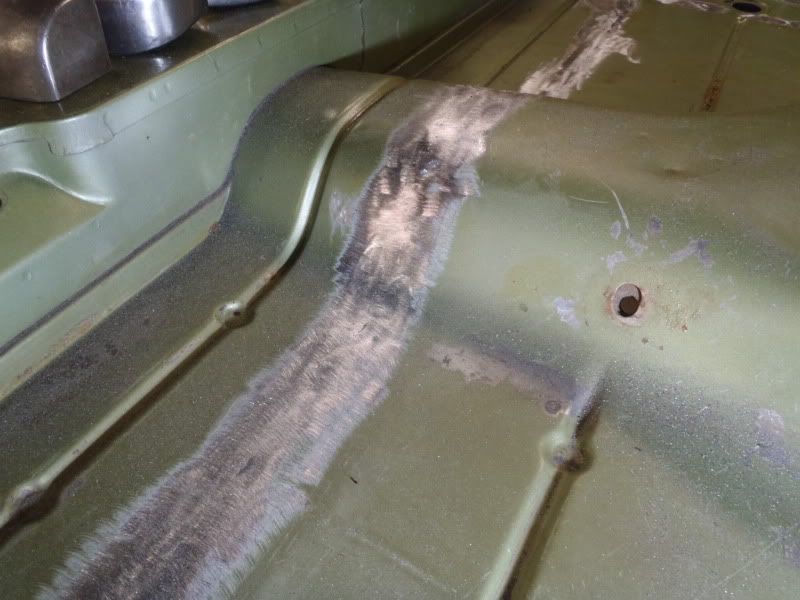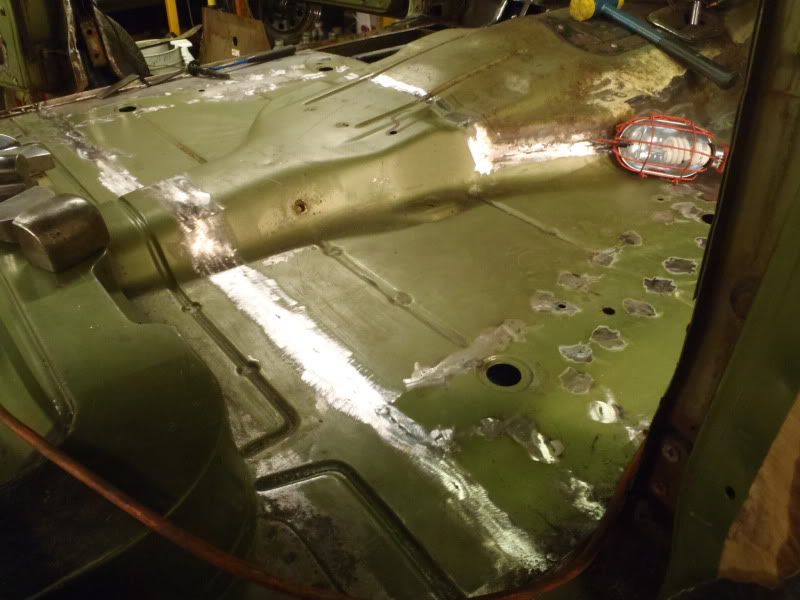 Now to look at the last corner. Then the door pillars get covered after some more paint inside. Stay tuned...