Gibb's penetrant? No I have not. But I am always on a major search for a better rust product. And I was wondering about the best product to reach in places I can't reach easily for long term protection. I want to do the back sides of the rain gutters in the roof, door pillars, and rockers . I'll have to read up on those products. Thanks a million for the info.
Well the welder cooler repair worked like a charm. The plastic tank is as brittle as a bad fingernail. A little RTV smeared over the cracks and I am back in business. I finished welding in the patch on the lower inner panel. I also replaced some pitted metal up near the top lip about the size of a business card.
The Rust bullet paint arrived the same day as my last post. That was some pretty fast shipping. I ordered a six pack of paint. Three regular formula, and three thinner formula automotive (sprayable) cans. I picked up some clear gloss to go on the bare metal items.
Here is the inner panel repaired and soaking in Rust Bullet's metal Blast metal prep.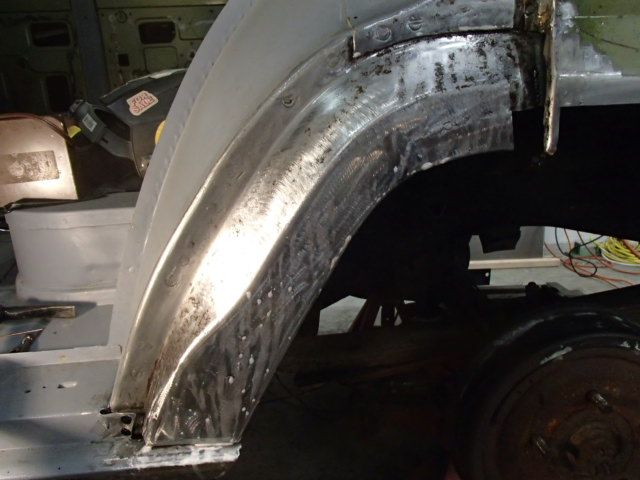 I could smell the phosphoric in this stuff also. I treated the donor part also.
And about 4 days ago we had a really warm day. I cranked up the wood stove and got the shop nice and warm. I painted the outer skin and the inner panel leaving the weld zone free of paint.
The inner.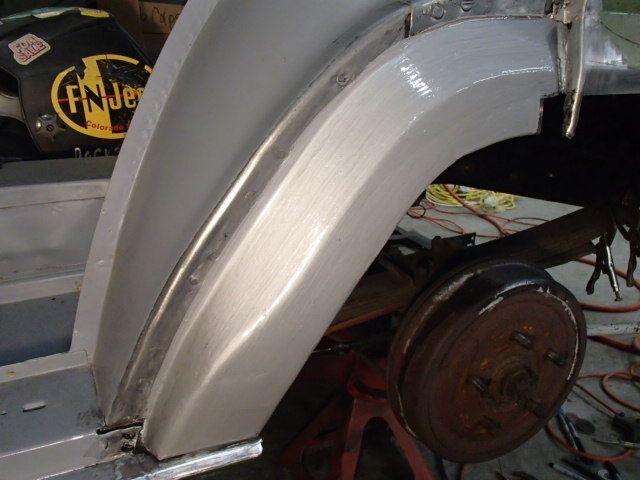 And the outer used part.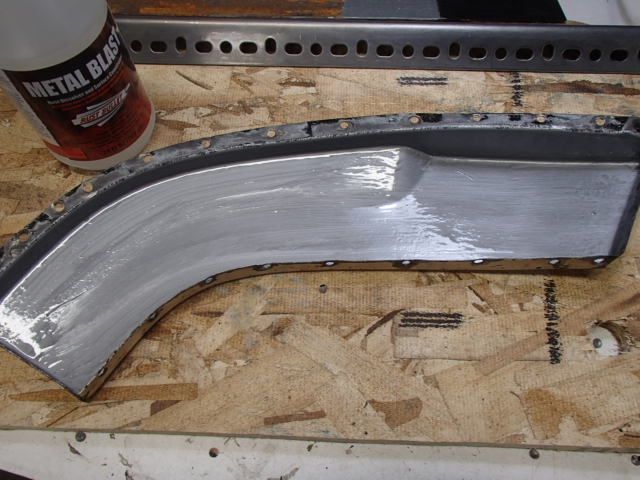 So I let them dry for a couple days. We are still getting in the 20's at night. I fed the stove for hours into the evening to try and not let the paint job freeze. Luckily it only made 32 and the shop never came close to freezing inside. Time to final fit the parts and weld them in. After what seemed like a ton of very minor tweaks and slight bends here and there the part fit like it should. No pushing or pulling to close gaps or keep alignment. I still use clamps to hold both sides as tight as possible. This stuff is thin and too much heat and poof. Off into vapor land goes the metal you were trying to weld to. I went to a thinner filler rod and had much better results.
In it goes. I hope I remembered everything.:D :D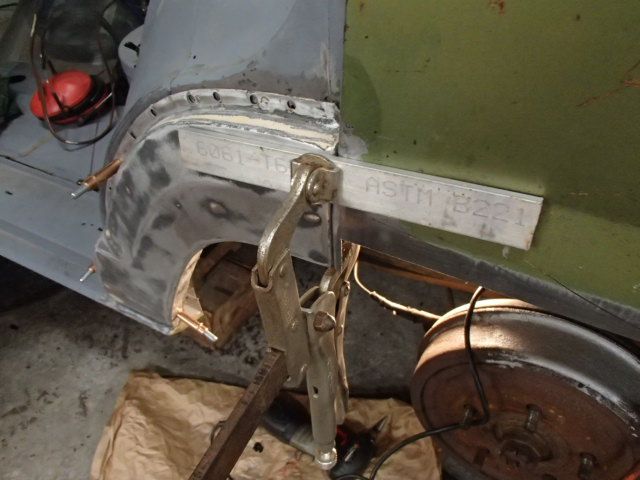 One by one I filled the holes establishing new spot welds. I did all of them and carefully ground back the welds with a small 3 inch die grinder with a fat wheel. I also used a pencil grinder with a cutting wheel, followed by a quick light graze with a 60 grit 1.5 inch sanding roloc. I finished it with a 120 disc and it's close enough for now.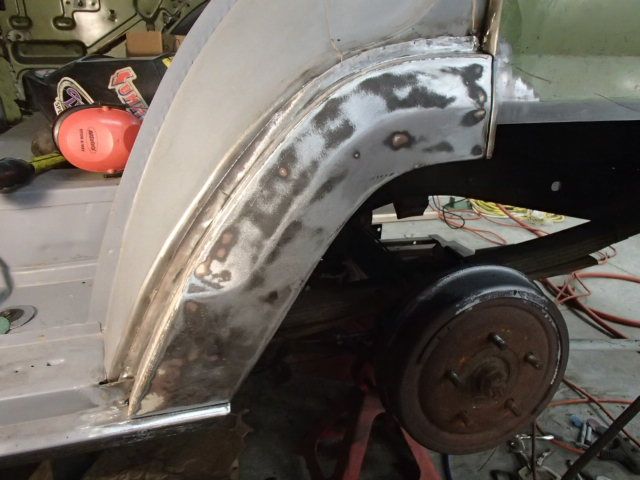 I did check the door frequently. Thankfully it looks great.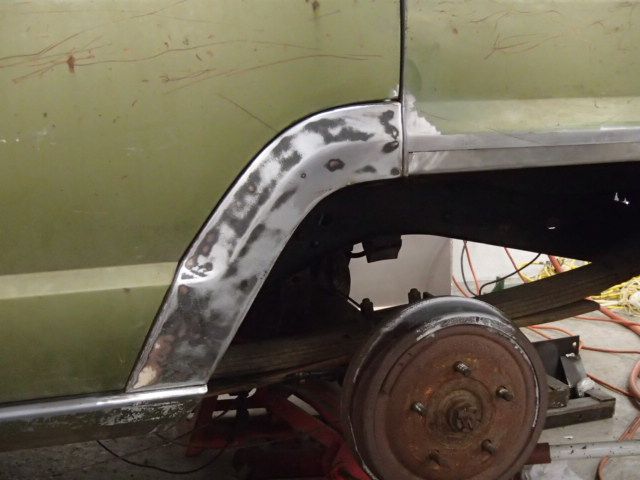 It is back to rock solid. Not one rust hole. That's as far as I made it today. I am not sure who ordered the snow. But stop it. It has been snowing for 12 solid hours now. I had the stove going full bore. Plus a small heater and the best I could make was 52. I could not paint the last of the parts as it is to cold in there. This fall I will insulate my ceiling.
Once I get the last of the parts painted and welded in the top of the wheel well, I can go after the lower rear quarter. That will be the last of the big metal repairs.:D
On a supplemental completely unrelated note. Yesterday I logged some much needed miles on a quad. Just a mile or two from our home I found these.
And no those are not from a Coyote.:eek: There were a pair of tracks side by side. Following moose tracks.;)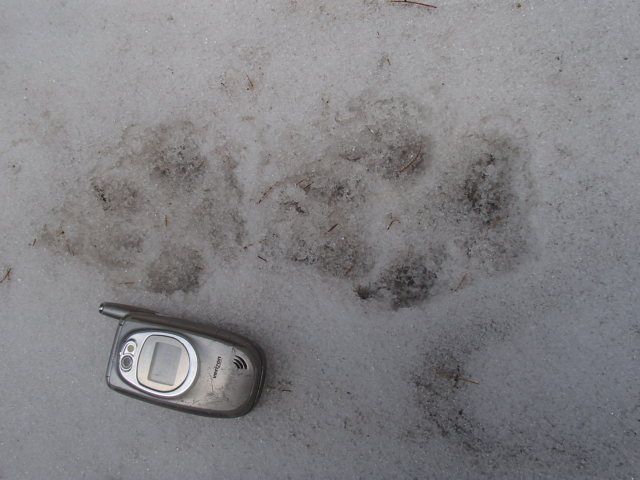 Cheers.