The new panel went in nice. Here is joining it with the wheel house.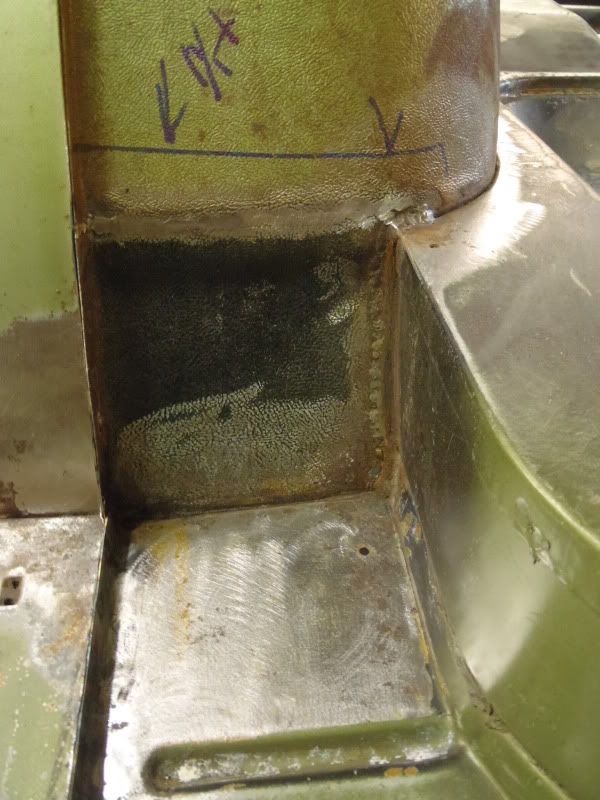 The back edges with the only original floor left in the old girl. Less than 2 square feet. LOL!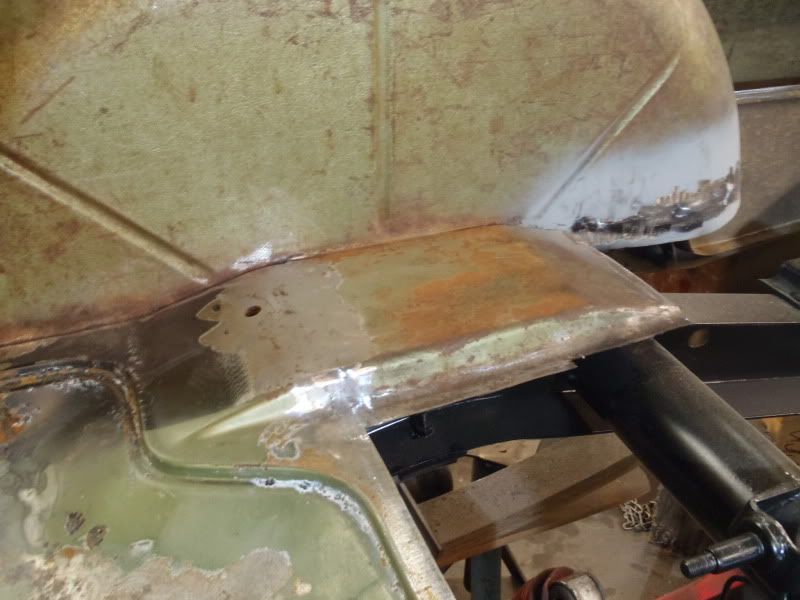 It looks good under there! No daylight!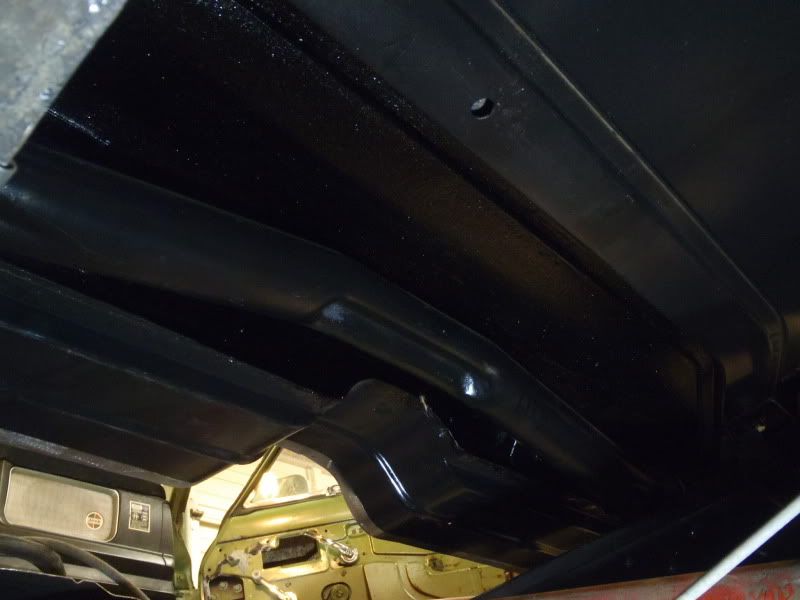 Next is the rear custom section. The two body mount holes fell right in a bad spot. Right on the ramp of a raised stamping in the bed floor. I needed a flat section to put a plug in later.
After some experimenting I drew a bulls eye on a piece of tin. Using a bigger section of pipe on the bottom and a smaller one on top, I was able to use my bearing press to make a part to weld in. I needed to match the depth and press accordingly. They looked like little mini gold pans when I was done. I used a hole saw on the panel. I had to be careful on the depth. I did not want to scar the floor valley bottom.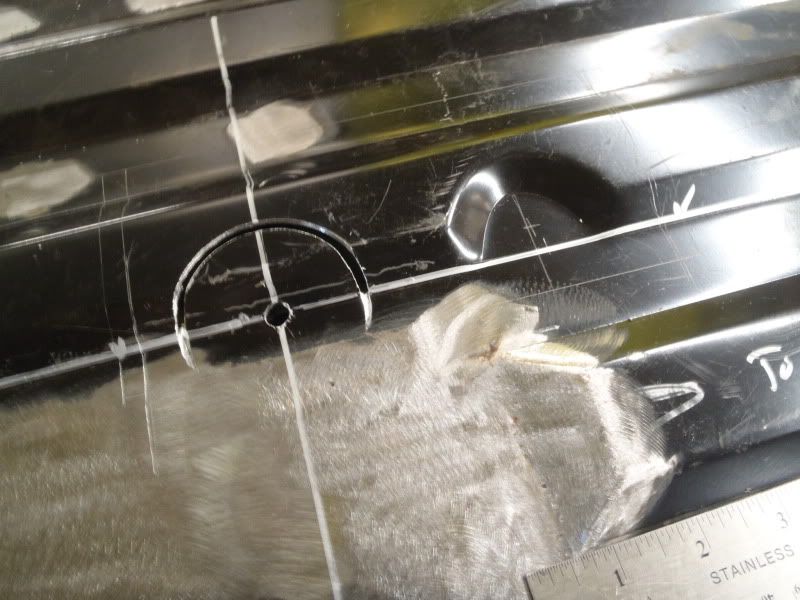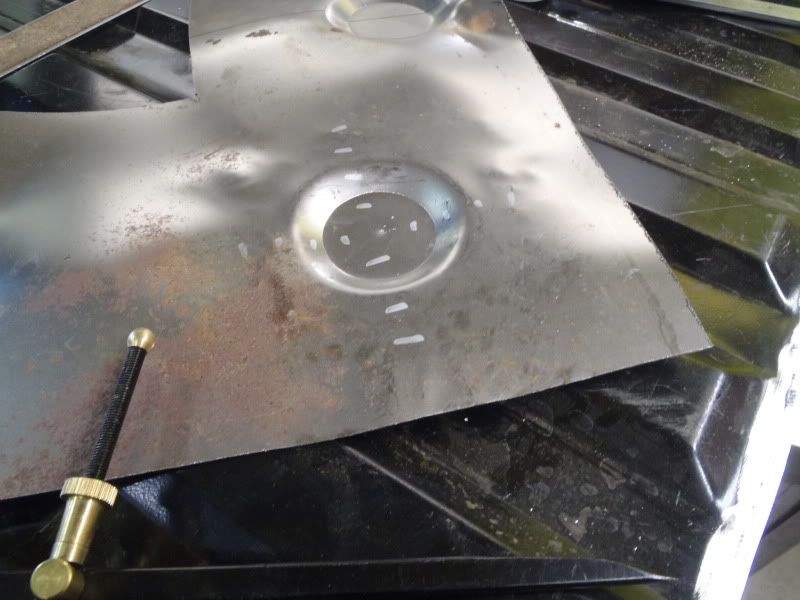 I used super magnets since I could not reach the back side. That would tell me when it fit right. Ever try to weld around a magnet? Let alone a SUPER magnet. Was quite a light show getting it tacked in place to weld.:D
So it looks like this.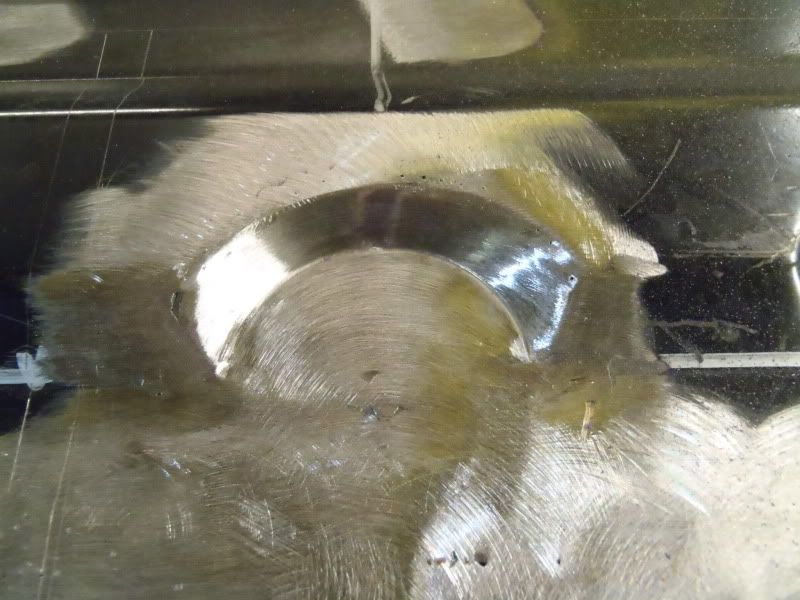 I use a unibit to make the holes. If you want a true round hole use a unibit.
Drill bits leave sloppy holes. This is important if you are drilling a dash for an indicator light or something you may see. I will drill the final size after I find the right metal plug.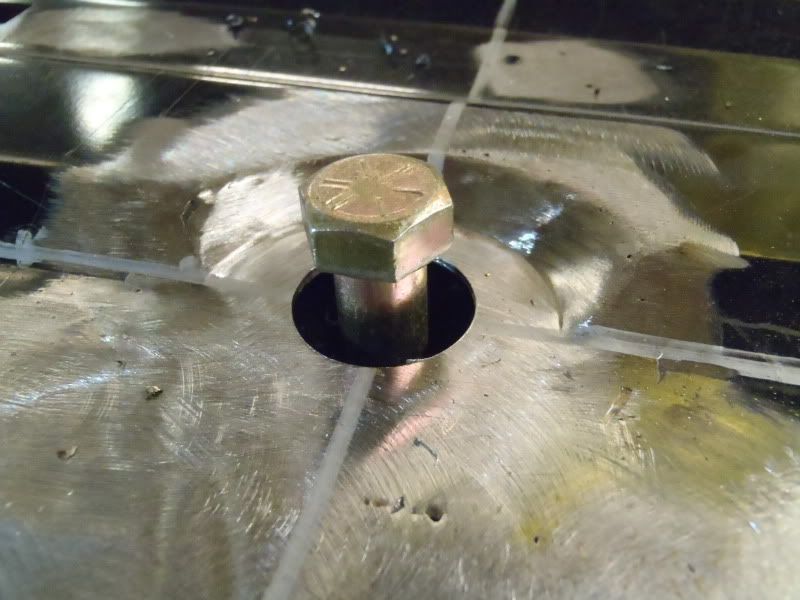 So that leaves the rear floor. I see two cuts to make. The front edge and one small interference fit on one the original parts. Then drill and punch several dozen holes in all the panels to weld up. Home made spot welds.
The inner rockers are going in also. I will test fit everything with the two factory inner panels I carefully extracted from a 79 years ago. Then slip the new hammer formed ones in and make any small adjustments needed. There is always a minor push or pull to do. Then off with all the weld through primer. That has been the biggest mistake of this entire project.
I think it might be fine with a MIG or stick. But trying to TIG weld with that garbage on there has made lots more work. Avoid the stuff and paint it and seal it properly when the work is done like it is supposed to be.
Almost in.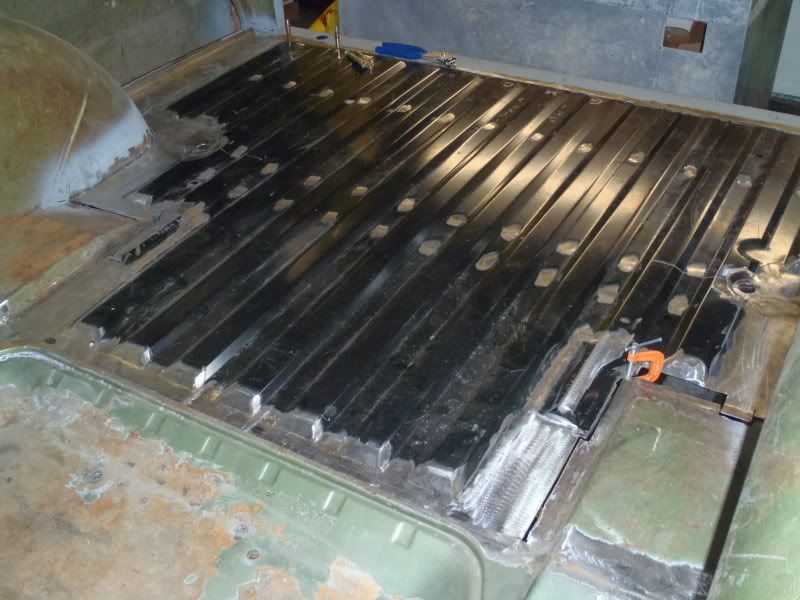 It was not planned to have the little sunken stampings in the original jeep body part line up with the raised part of the GMC panel. That was just a lucky bonus.
Happy holidays every one.
Stay tuned.:drivin: