starting a thread for Tech Archives. I've searched all over the web and never seen a complete write up, so here we go.
The Victim: A 1972-74 narrow drum (staked) Jeep (which really is a dodge) Dana 60 8 lug Full Floater
The Supplies: Jeep D60 Rear Disc Kit from GubNI at NC4x4 forum, Pirate4x4 too I think. His is the least expensive kit, which includes 2 rotors (made in china, but look nicely machined), 2 rebuilt calipers, Brake Best pads, 2 brackets (decent machining but not perfect) bolts, 2 spacers, brakehoses. This application was 315 shipped, and they came very quickly via FedEx. So far, so good.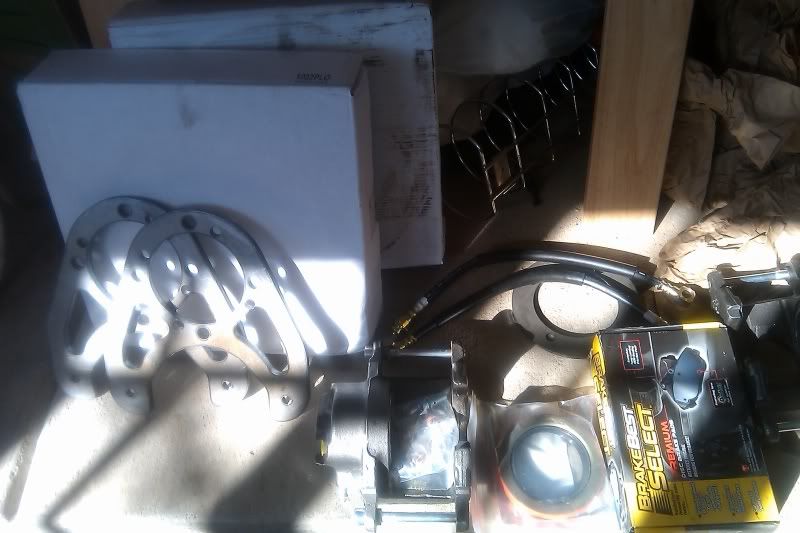 basic handtools, propane torch, Pb Blast, big block of wood.
The Attack:
First remove your axle shafts. Unbolt and slide out:
I used a 4" cutoff wheel and removed the Drum portion. Very easy and made the rest easier to do.
Soak the lugs and the inner face of the hub to the plate with PB Blast. I heated up the area first with a blue bottle first. Place on thick but soft block of wood and start tapping, alternating sides. When the hub face separates from the backing plate, slide a wedge in there. It doesn't take long to separate them.
Here you go. I'll be buying new lugs. Repeat on the other side.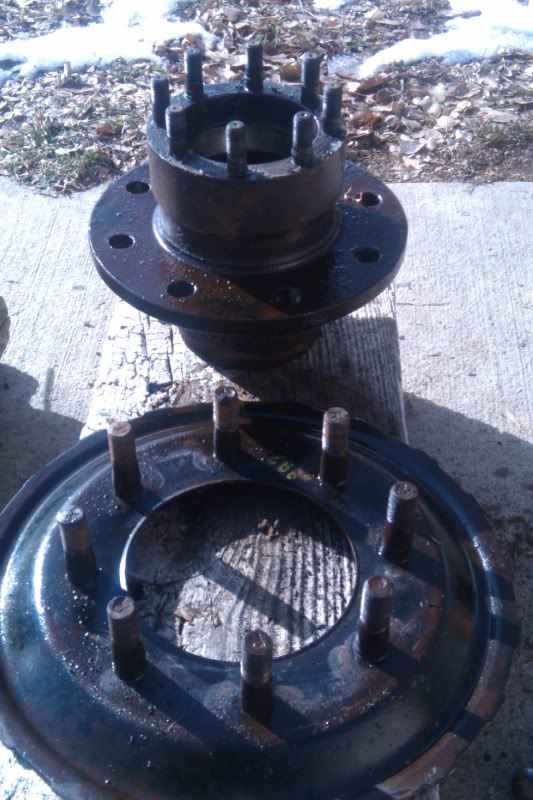 I'll be updating this as I go.